Body
Today, more data is being collected and shared across the maritime and geospatial industries than ever before, with a greater number of suppliers providing data in an even wider range of formats. For this data to be accessible, compatible and valuable to those using it now and in the future, having a set of common standards is key.
This is the challenge the International Hydrographic Organization (IHO) sought to address through the new S-100 framework, which offers a universal data standard to enrich the next generation of data products for hydrographic, maritime shipping and Geographic Information System (GIS) communities.
S-100 trial data sets
Body
We've been working hard to support the development and implementation of the S-100 standard and its associated product specifications, starting with the creation of our test S-102 bathymetric surface data set. S-102 contains high-resolution profiles of the seafloor that can be used to help reduce the risk and complexity for ships entering and exiting confined waterways. Trials are now underway to help us understand the internal production process requirements, data coverage and display factors. It is hoped that the test data will be used in a live sea-trial with Electronic Chart Display and Information Systems (ECDIS) to further develop the IHO product specification.
Elsewhere, we have supported the development of the S-121 Maritime Limits and Boundaries product specification that supports the sharing of maritime boundary information, including maritime limits, zones and boundaries as described in line the United Nations Convention on the Law of the Sea (UNCLOS).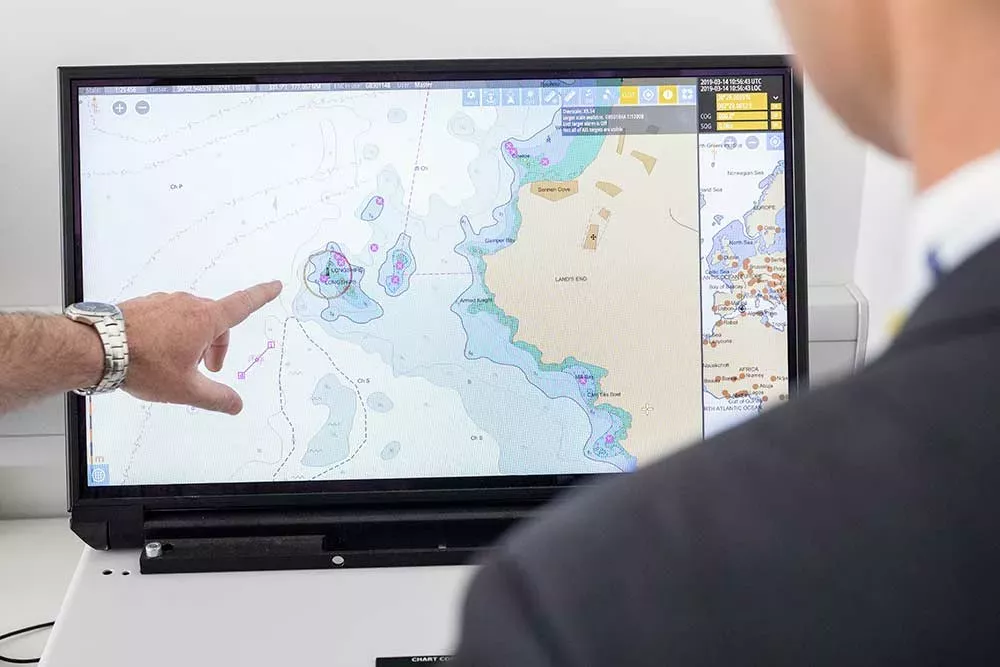 Hear more from our experts
At our Blue Data Conference 2021, we brought together a panel of leading experts to discuss new data standards and the future of navigation.
Hear from experts across shipping, regulations and manufacturers as they discuss the next chapter of digital navigation and the role the IHO's S-100 framework will play in transforming how blue data is shared and used for making decisions at sea.
Watch back the conference
If you want to find out more about how you can collaborate with the UKHO, please contact us via the form below.