Body
ADMIRALTY Vector Chart Service – widely known as 'AVCS' to mariners across the globe – has been relied upon for digital navigation since its launch back in 2008; today, it is used on over 90% of ships trading internationally. Now, to bring the benefits of AVCS from ship to shore, we've launched a web-based version of the service: AVCS Online.
AVCS Online was released in May 2019 to specifically meet the needs of users onshore. By providing web-based images of the charts available in AVCS, users get the same view as seen on board a ship – which is useful for a wide range of shore-based decision making. Shipping companies, for example, can rely on AVCS Online to assist with voyage planning and fleet management; while accident and emergency response teams can advise ships with better precision, accuracy and confidence, knowing that they are looking at the same chart for reference.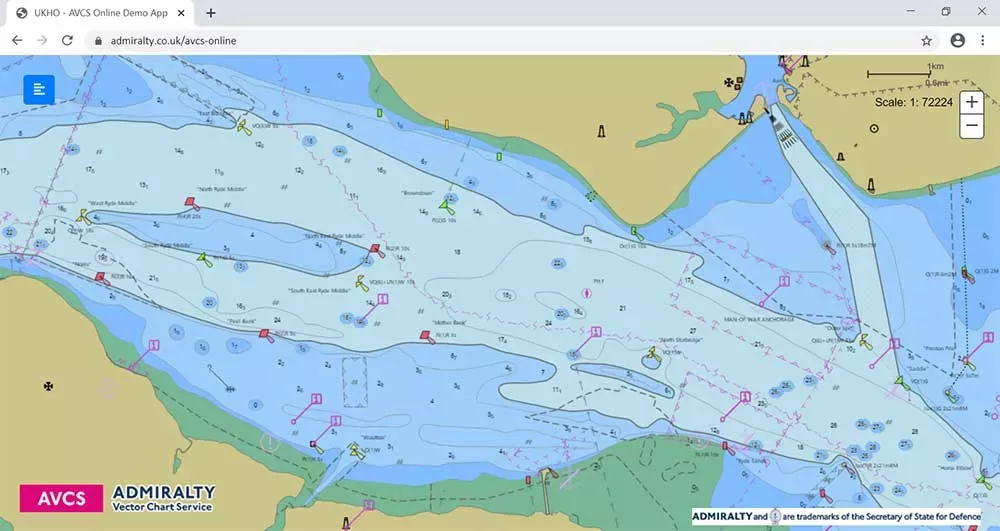 Supporting users from ship to shore
As well as offering the same look and feel of Electronic Navigational Charts (ENCs) in AVCS, the web-based version also provides much of the same functionality as you would expect from an Electronic Chart Display Information System (ECDIS) used on board, such as display controls and pick reports. And with access to images from over 15,000 ENCs available, the service offers global coverage in a range of scales.
We have a number of approved providers of AVCS Online who have each developed web-based systems that are available commercially. Now, we're working with new and existing Technical Solution Providers alike to develop their own solutions that will help meet the needs of their customers in an increasingly digital environment.
If you want to find out more about how you can collaborate with the UKHO, please contact us via the form below.