At the UKHO, we hold terabytes of data from seabed to surface, gathered from a range of expert providers. This includes 7.5 million profiles on temperature and salinity, tens of thousands of marine mammal observations and seabed grab samples, as well as many other data sets gathered from ships, buoys, satellites, aeroplanes, underwater vehicles and more.
By collaborating with the UKHO as a data provider you could: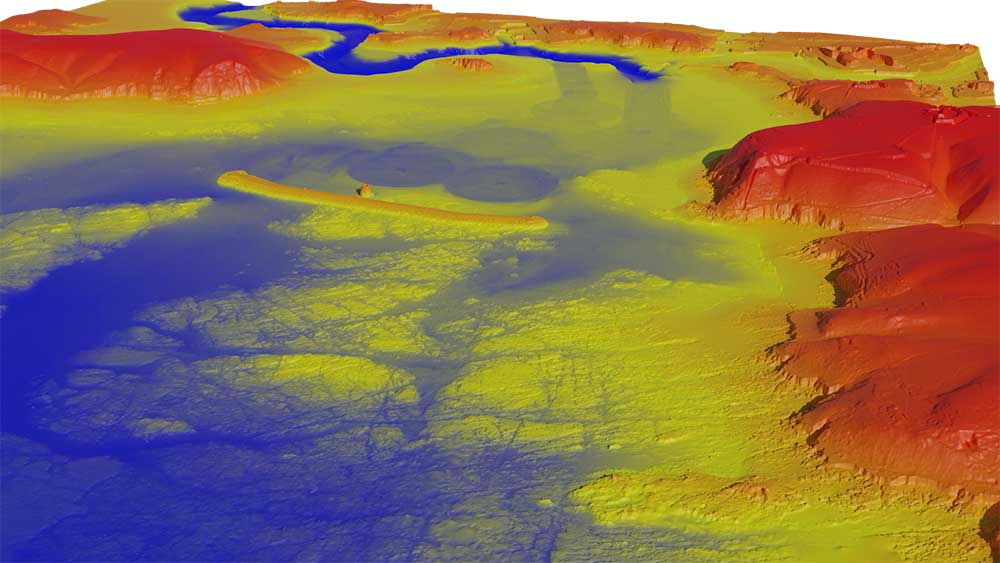 Maximise the power of your data
By bringing our data and expertise together and building partnerships, together we can unlock significant value in the blue economy. The aggregation of geospatial data can help us to find the solutions we need to protect the marine environment and support the sustainable use of our oceans.
Our teams are gathering data and finding new ways to automate the creation of data sets that help to further our understanding of the marine environment. Our teams handle a wide range of marine geospatial data sets, including:
Offshore infrastructure
Vertical Offshore Reference Frame (VORF)
Wrecks and obstructions
Seabed composition
HMNAO astronomical and calendar information
Bathymetry
Ships' routeing
Contours
Talk to us about your data sets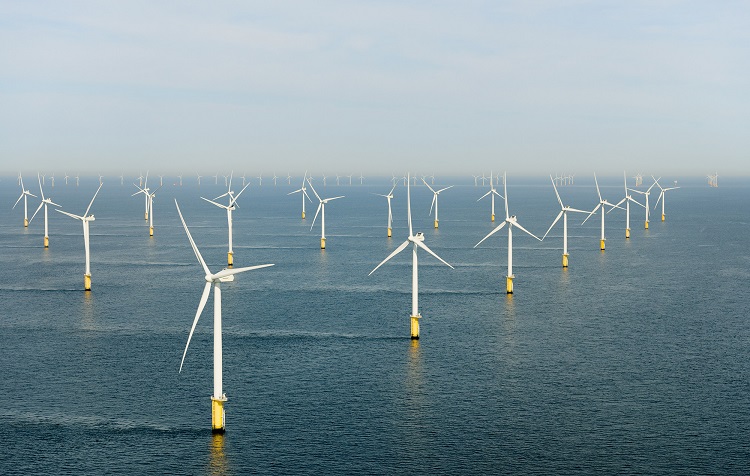 The blue economic opportunity
The sustainable use of our oceans for economic growth has come to be known as the 'blue economy'. Globally, this is expected to double in value by 2030.
To protect our oceans and use them responsibly, decision makers need the right information and evidence – which is why we work alongside international governments and commercial partners to collect and share a wide range of marine geospatial data to support the sustainable development of a thriving blue economy. This, in turn, is helping to inform decision-making, improve livelihoods and provide jobs in new and existing sectors – from renewable energy and aquaculture, to blue carbon and maritime insurance.
With established sectors being disrupted and new economic sectors emerging, the Blue Economy is changing – paving the way to a smart, sustainable and resilient use of our oceans.
Read more about the blue economy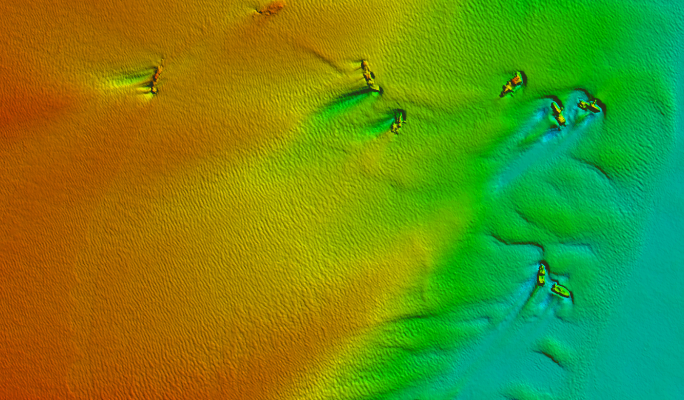 Unlocking access to a wealth of data
To meet the evolving needs of existing customers as well as users in new markets, we've opened up access to marine data in the UK's territorial waters with our ADMIRALTY Marine Data Portal, helping to make an expanding range of data sets discoverable, accessible and downloadable.
The ADMIRALTY Marine Data Portal is a single access point for a wealth of marine geospatial data, from seabed to surface. Through the portal, users can not only access extensive data on bathymetry, but also the locations of wrecks, obstructions and offshore infrastructure within the UK's Exclusive Economic Zone – from pipelines to wind turbines. Information on maritime limits, seabed composition and coastlines are also available, along with a range of apps and APIs.
Discover data sets on the ADMIRALTY Marine Data Portal