What is the UK Centre for Seabed Mapping (UK CSM)?
Quality marine geospatial information is essential for almost every activity undertaken in the marine environment, including:
Maritime trade
Informing sustainable environmental and resource management
Supporting national security and infrastructure.
The UK is a world-leader in seabed mapping and the UK Government alone invests in over 30 public sector organisations to collect and use it. There is an opportunity to establish and support a collaborative seabed mapping community which coordinates the collection, management and access of publicly funded data.
This collaboration has the capability to develop a network of all stakeholders, both public and private, and an infrastructure to enable proactive and meaningful cross government coordination and integration, both in terms of operational activity and promoting the sector.
Four Priorities the UK CSM seeks to address
Body
The future of UK marine geospatial data study states that marine geospatial stakeholders from UK government, industry and academia must find new ways of working together to source and manage marine geospatial information.
The UK CSM (with a focus on bathymetry) seeks to address these four recommendations: Data Collaboration, Data Standards, Data Accessibility and Data Collection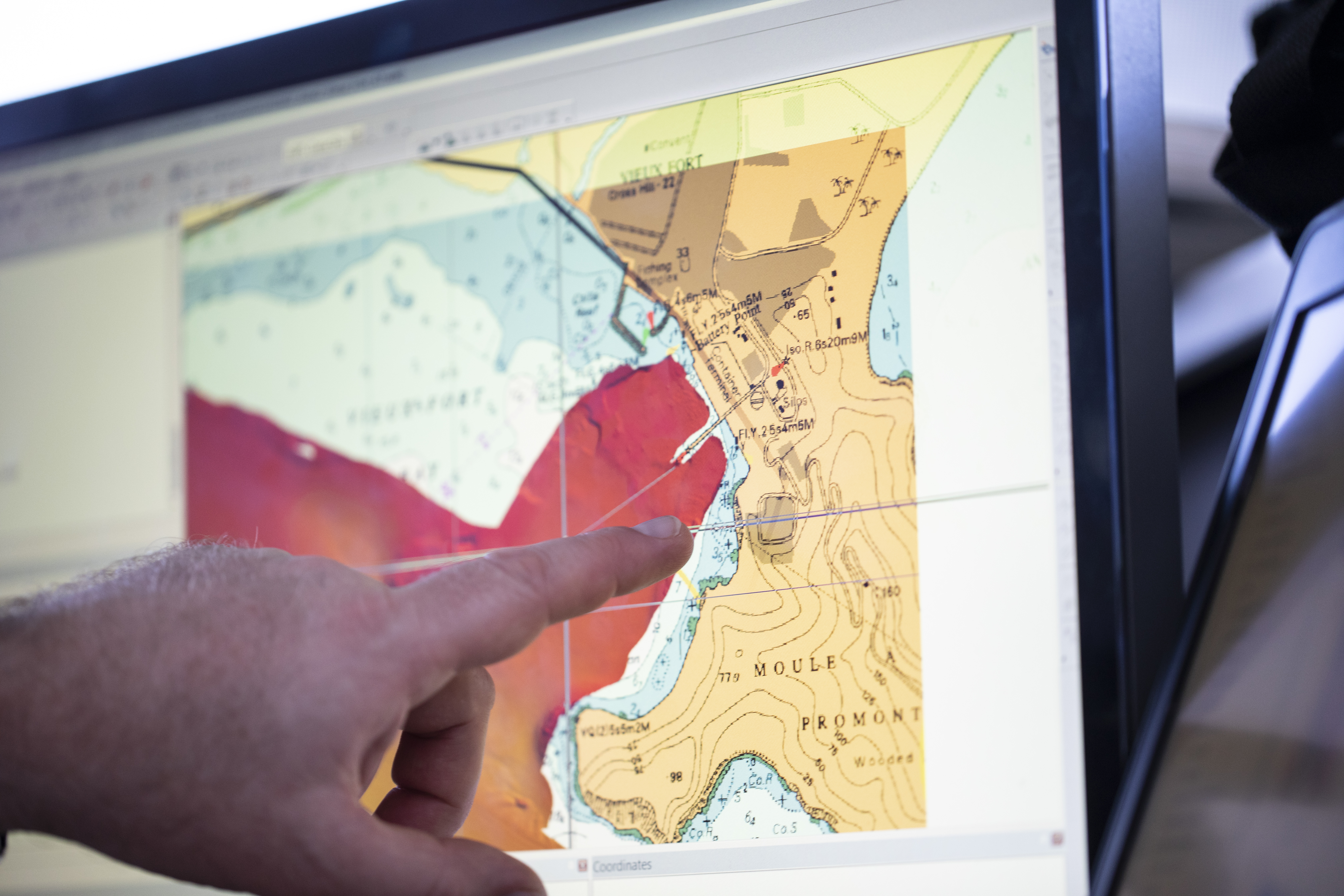 Become a member
We invite all UK government organisations, who share common interests in optimising the UK's national maritime assets for the security and prosperity of our country, to become a member of the UK CSM.
The community will consist of three layers that will guide and make any recommendations in collaboration:
Working Groups: all members
Management Group: representative from each member
Steering Committee: governance at government department level
Register your details and a member of the UK CSM team will be in touch
Link to UK CSM member registration form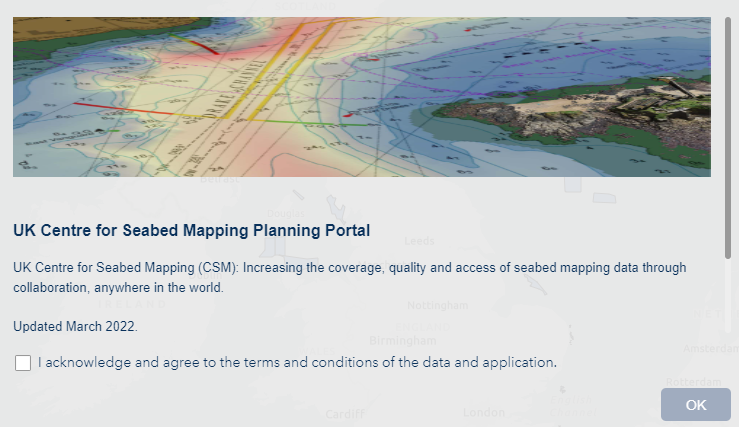 Access the UK CSM Planning Information Portal
Members of the UK CSM have free access to the UK CSM Planning Information Portal.
In order to become a member please register your interest. We welcome representatives across both the public and private sectors who have a shared interest in the ocean, collaborating together in collecting and sharing quality marine data.
Visit the UK CSM Planning Information Portal
UK CSM Members

UK CSM Members

UK CSM Members
The future of UK marine geospatial data report
A collaborative study from partners across government, industry and academia reveals that groups responsible for gathering marine geospatial information must find new, more efficient ways of working together.
The UK CSM aims to deliver on the four recommendations set out in the evidence based report.
UK CSM submitted as UK Government Voluntary Commitment to UN Ocean Decade
The creation of the UK Centre for Seabed Mapping (UK CSM) was submitted as a UK Government Voluntary Commitment to the United Nations at the UN Ocean Conference in Lisbon, Portugal, on 27 June 2022.
The aim of the conference is to propel much needed science-based innovative solutions that focus on starting a new chapter of global ocean action, anchored within the UN Ocean Decade's Sustainable Development Goals (SDG's).
The UK CSM aims to contribute to the UN Ocean Decade SDG 9: Build resilient infrastructure, promote inclusive and sustainable industrialisation and foster innovation, and SDG 14: Conserve and sustainably use the oceans, seas and marine resources for sustainable development.
Find out more about the UK CSM
Title

Supporting safe, secure and thriving oceans
Body
Whether reducing our carbon emissions to net zero or enhancing seaborne trade as part of Maritime 2050, a better understanding of our marine environment is key.
We work with others to build this understanding through the collection and analysis of data from seabed to surface. Our teams provide specialist expertise to help partners deliver projects that make the best use of the marine environment.
Title

News, events and case studies
Body
We look forward to sharing the latest updates, new members and case studies from the UK CSM following its launch and first inaugural meeting of the steering group committee.
Title

Marine Geospatial Data from seabed to surface
Body
Discover a wealth of marine geospatial data from the seabed, to the coast, offshore and beyond.