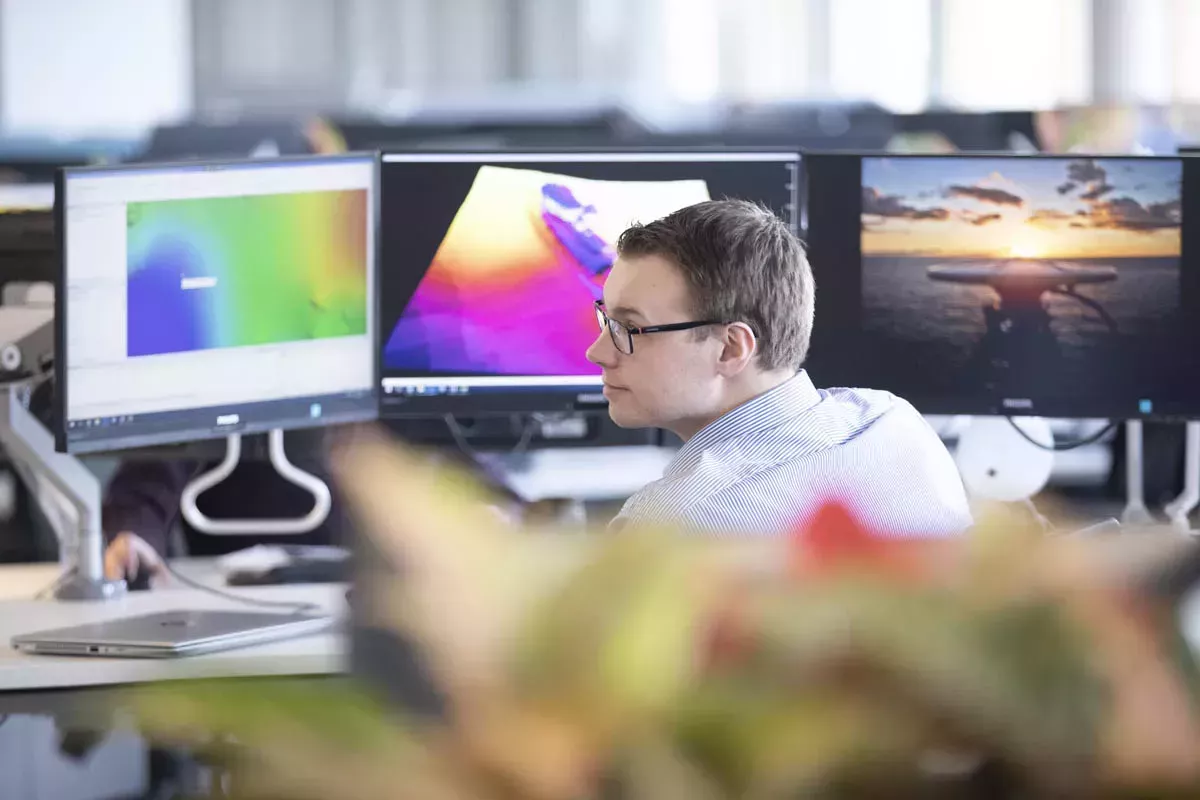 Meet the team - Joe Phillips, Principal Software Engineer
I joined the UK Hydrographic Office in 2015, starting off as a Software Engineer, and I'm really proud to now be in a principal role. My first position was as a Junior Developer, and the team worked on PCP, developing event driven architecture and building microservices. I moved up the ladder quickly being made senior within 18 months of joining, and it's been enjoyable and rewarding ever since.

Body
It was the fact that the team were already running scrum and agile project management that attracted me to the role. Throughout my time here we've always valued quality, doing pipelines to deploy rather than manually. It's processes like this which means there's always the space to do things properly to the best quality possible. In my experience, not all organisations are like this. As standard, we peer review everything, meaning it's collaborative and you're always learning – both from those above you, and those you manage.
When I was promoted to Principal Software Engineer, I started to be more involved in projects with multiple teams within the office. What was helpful was being included right at the beginning, from conception and design to delivery. Teams discussed problems and I was the expert in my area. If I had opinions, I was listened to. It's a genuine collaboration, not a top-down structure which means individuals have the confidence to grow in their role, and we often develop more innovative solutions because of this approach.
However, for me, it's the organisation I value as much as the work itself. I became a father for the first time in February 2021, right at the start of the COVID-19 pandemic. I was supported throughout my paternity, with fully flexible working to make sure I could be the best Dad I could be to my little girl and provide for our family. There wasn't any point when I felt pressured to work in a more traditional way, the business has evolved to allow individuals the space they need. We're trusted to work and because of that, everyone does. We appreciate what's given to us and give back to the business in return.
I'd recommend the UK Hydrographic Office to any of my peers, it's a great place to work and I really value all the time I've spent here.
Body
We are always looking for talented and skilled individuals to join our team. View a list of our current vacancies and find out how you can apply.
Body
We offer a variety of challenging and rewarding roles where you can learn new skills and develop your career. Find out more about the teams that make up our organisation and how they contribute to our goals.
Body
Find out how to apply for roles at the UKHO and how we assess applicants using the Civil Service Success Profile Framework.