Body
ADMIRALTY Port Approach Guides take information from existing ADMIRALTY charts and publications to help simplify a number of passage planning tasks and support Master Pilot Exchange (MPX).
Key features of Port Approach Guides include:
Planning information for individual ports including principal lights and landmarks, pilotage and port specific warnings. Displayed on one chart, this information can help users to simplify the planning of port entry and exit.​​
International Code of Signals (ICS) flags help bridge officers quickly identify warnings and current notices for specific ports, increasing situational awareness and supporting safe navigation.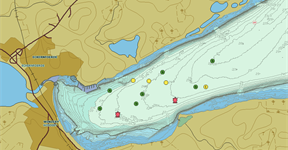 Description
Our product demonstration film gives you a visual overview of the product's key features
Updates
We provide regular ADMIRALTY Notices to Mariners (NMs) to help you ensure your ADMIRALTY publications are maintained and up-to-date with the latest safety critical information.
These weekly NMs can be downloaded for free from our website, or the paper bulletin can be bought from your ADMIRALTY Distributor.