UKHO joined OneWeb to explore how many of the exciting technological transformations in digital navigation are underpinned by connectivity.
Event details
The seminar was be presented by Tom Mellor, Head of OEM Technical Support and Digital Standards at UKHO and Carole Plessy, Vice President of Maritime and Energy at OneWeb.
During a fireside chat, they discussed how terrestrial-grade connectivity from low earth orbit (LEO) satellites can enhance seafarer connectivity, enable automatic navigational updates and inform decision making in real time. As shipping navigates this era of transformation, connectivity will enable shipowners to enhance safety and reduce operational risks, as well as protect the world's oceans.
Speakers
Body
Find out more about more about the UKHO experts leading this seminar.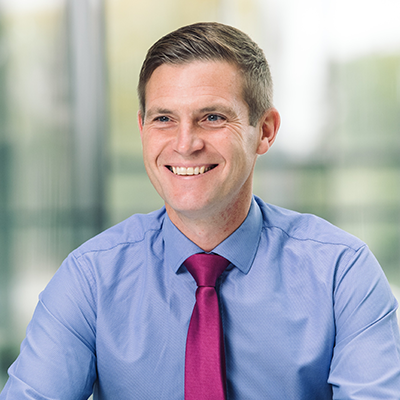 Job description
Head of OEM Technical Support and Digital Standards
Body
As the UK Hydrographic Office's (UKHO) Head of Original Equipment Manufacturer (OEM) Technical Support and Digital Standards, Tom works with Electronic Chart Display Information Systems (ECDIS) OEMs to help them display ADMIRALTY Maritime Data Solutions in their applications.
Tom's extensive knowledge of International Hydrographic Organization (IHO) data standards allows him to spearhead UKHO's OEM relationships, enabling developers to build and maintain market-leading e-navigation products that underpin safety of life at sea. Tom also provides technical consultancy to major shipping organisations to help them develop and adhere to ECDIS best practice guidance.
Tom is Chairman of the IHO's Electronic Navigational Chart (ENC) Standards Maintenance Working Group, where he has overall responsibility for all current IHO marine data standards used in the production, display and security of electronic navigational charts, as well as their use in ECDIS. Tom also represents UKHO in the development and implementation of the IHO's emerging S100 framework standard. S-100 will support a greater variety of hydrographic-related digital data sources, products, and customers. The standard will enable the development of new applications that go beyond the scope of traditional hydrography such as high-density bathymetry, seafloor classification and marine geospatial information services.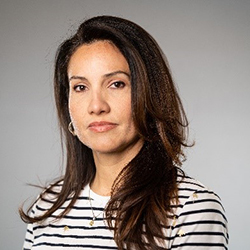 Job description
Vice President – Maritime and Energy, OneWeb
Body
Carole Plessy is Vice President of Maritime and Energy at OneWeb, the global communications company that is revolutionising satellite networks to bring enterprise-grade connectivity to the most remote locations on land and at sea. OneWeb's mission is to enable internet access everywhere for everyone. OneWeb is building a communications network with a constellation of Low Earth Orbit satellites. It's high-speed, low latency, network will offer game-changing mobility solutions to industries that are currently being held back by the lack of full global connectivity, such as Aviation, Maritime, Automotive, Enterprise and more.
Carole joined OneWeb in 2018 with a background in satellite telecommunications and more than 20 years of business leadership and experience working across R&D and complex project management and product integration. Carole has extensive knowledge of the Maritime sector based on her previous role at Inmarsat, where she was Senior Director of Digital Products and, prior to that, Director of Maritime Product Development, responsible for new product delivery from concept to launch. At OneWeb, Carole leads the Maritime and Energy business unit to bring high-speed connectivity to the seas. Carole has an MSc in Aeronautics and Telecommunications from the Ecole Nationale de L'Aviation Civile, and a doctoral program degree from the University Paul Sabatier.