Find everything you need right here, what we do, what life is like here at the UKHO, and our latest job opportunities and much more. If you've not already met us , come over to our stand on the 29th April and say hello! We'd love to chat you about software engineering at the UKHO in Taunton.
We have a variety of Software Engineering roles coming soon in May 2023, if you are interested in hearing more, complete the contact form below and we will share further information.
What we do
Body
The UK Hydrographic Office (UKHO) is a world-leading centre for hydrography, specialising in marine geospatial data that helps to unlock a deeper understanding of the world's oceans.
We provide hydrographic data and advice as part of our public task to deliver our Safety Of Life At Sea (SOLAS) obligations, supporting safe passage in UK waters and other primary charting areas.
Software engineering at the UKHO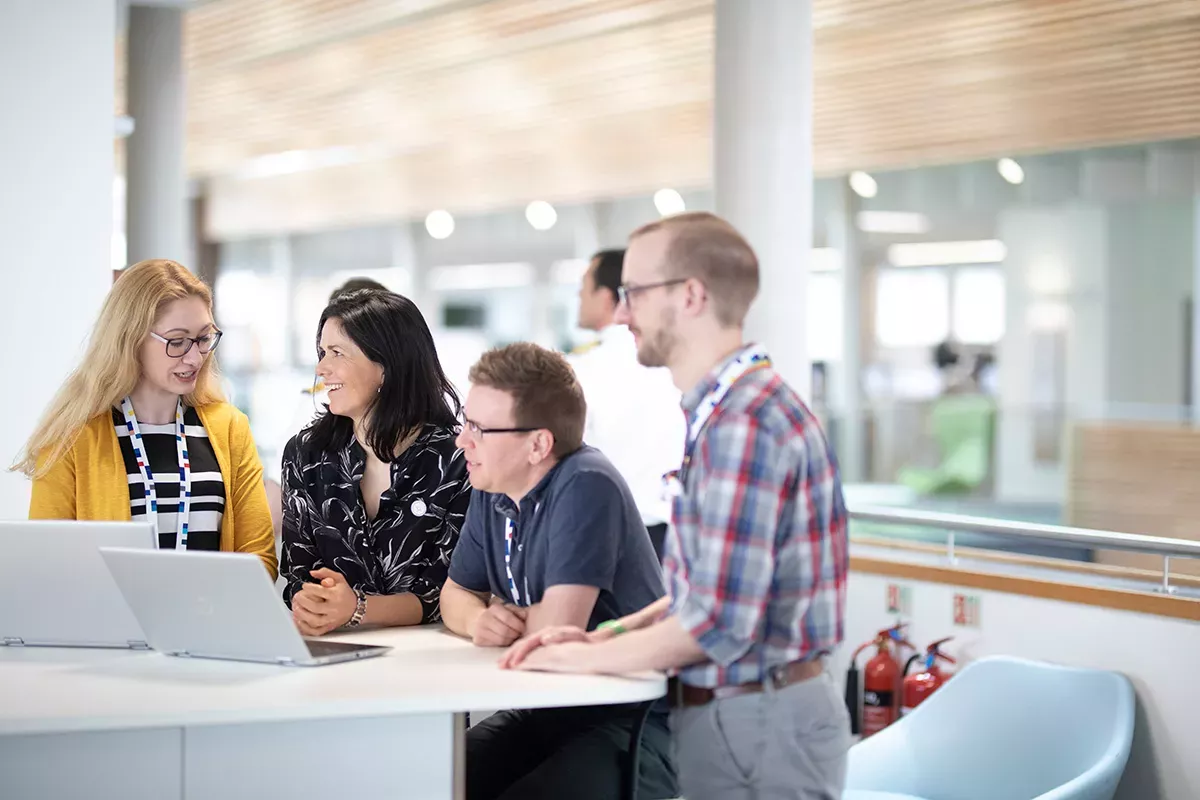 Life at UKHO
We value passion and curiosity alongside skills and knowledge, encouraging creativity and innovation within our diverse teams.
If you join us, you will be joining a team of knowledgeable and passionate people at the cutting edge of marine data. Our teams are encouraged to collaborate and innovate in everything they do.
In return, we offer regular development opportunities, flexible working and a range of lifestyle benefits, so you can truly get the most out of your career with the UKHO.
Find out more about life at the UKHO