Body
With ever-busier oceans and shipping channels, combined with exciting developments in autonomy, connectivity and digitisation, the maritime landscape as we know it is changing. But what does this mean for the future of navigation? And what challenges and opportunities does it present?

Description
RAdm Rhett Hatcher, Tom Mellor, Cpt Sanchay Srivastava, Rakesh Pandit, Richard Doherty and Peter Broadhurst discuss shipping's digital and data transformation.
Body
As we welcome the next chapter of digital navigation, the IHO's S-100 framework will play a fundamental role in transforming the way we blue data is shared and used for making decisions when navigating at sea.
In this panel discussion, experts from shipping, regulations and manufacturers answer important questions in this fast-moving space, including:
What will passage planning and navigation look like in 2030?
How are data standards evolving to meet the needs of hydrographic, maritime and GIS users?
How do we enable the technological and navigational advances shipping needs to unlock new commercial opportunities and advance efficiencies?
In ever-busier oceans, how can we use digital technologies to help all ocean activities to safely co-exist?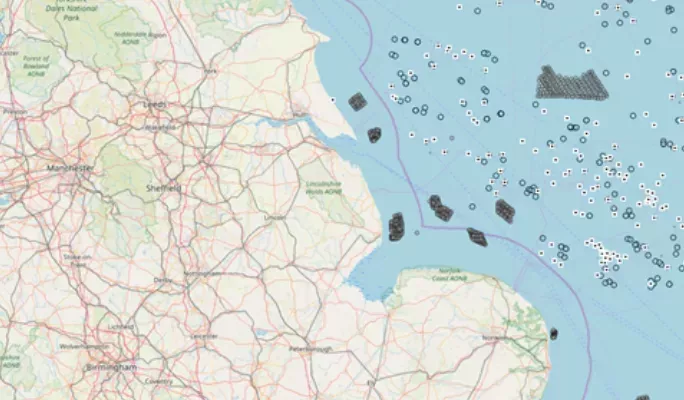 Supporting standards of the future
While innovation provides new and exciting opportunities, it also creates challenges that will require comprehensive marine geospatial data to address. With accessible, valuable and interoperable data, users can then make informed and effective decisions.
With more data being collected and shared across the maritime and geospatial industries than ever before, having a common set of standards is vital to ensure the data will be valuable to those using it both now and in the future. In support of this, the International Hydrographic Organization's (IHO) S-100 framework promises to enhance the way data is created, shared and used, and we have been working with other organisations across the hydrographic community to support its development.
You can read more about our work in helping to support standards of the future in our latest Annual Report.
Read the case study in our Annual Report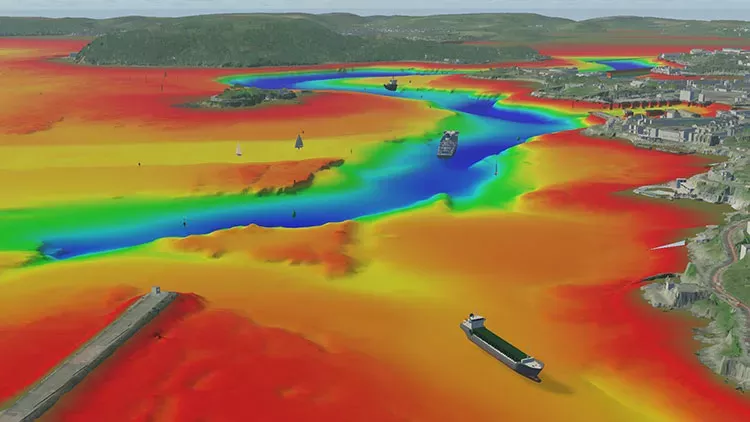 The digital trends for shipping, harnessing geospatial data
Geospatial data is having a profound impact in shaping the future of the maritime industry and unlocking its potential in a balanced and sustainable way. However, leveraging the value of this data is a collective endeavour, requiring partnership and the sharing of information across the maritime community.
Digitalisation and marine data will play a crucial role in this endeavour, by shaping solutions for the future as we leverage the opportunities afforded by improved technology, connectivity and data collection.
Read more about how we are adapting developments in digital and data science to real-world situations in our blog.
Read our blog.
The development of S-100 products and services
Body
We are committed to supporting the development of S-100 products and services and have released a number of S-1XX trial data sets to download on our ADMIRALTY Marine Data Portal. These new data sets utilise the IHO's S-100 framework which provides industry-wide standards for the next generation of data products.
Discover our S-100 trial data sets
Description
Watch our video showing how S-100 data sets will support the future of navigation.
Name

Rear Admiral Rhett Hatcher
Job description
Director of Data Acquisition, UK Hydrographic Office
Body
Rhett is responsible for developing a range of national and international partnerships which underpin the UKHO's role as a world-leading centre for hydrography and marine geospatial data.
Job description
Head of OEM and Technical Support and Digital Standards, UK Hydrographic Office
Body
Tom works with ECDIS OEMs to help them display ADMIRALTY Maritime Data Solutions in their applications. He spearheads the UKHO's OEM relationships, enabling developers to build and maintain market-leading e-navigation products that underpin safety of life at sea.
Name

Captain Sanchay Srivastava
Body
Sanchay joined OCIMF as Technical Adviser (Nautical) on a three-year secondment from Shell in 2019. He began his seagoing career as a Deck Cadet before qualifying as a Junior Navigating Officer and joining Shell in 2014.
Name

Captain Rakesh Pandit
Job description
Nautical Policy Lead, UK Technical Services Navigation, MCA
Body
Rakesh is a fellow of the Royal Institute of Navigation and employed with the Maritime & Coastguard Agency (MCA). He advises the UK government on nautical matters and represents the country at the International Maritime Organization.
Job description
Chief Technical Officer & Deputy-Secretary General CIRM
Body
Richard participates in IMO meetings on behalf of CIRM, and is a contributor to IALA, IHO and IEC Technical Committee 80. He serves as an industry expert on BIMCO's Maritime Safety & Security Committee and represents CIRM on the MCP Consortium Advisory Board.
Job description
Senior Vice President, Inmarsat
Body
Peter has over 25 years' experience in the maritime industry, starting his career at Inmarsat in 2014 as Vice President of Service Delivery for the maritime business unit. Peter was also instrumental in the launch of Inmarsat's high-speed broadband service Fleet Xpress.