Body
Whether due to erosion, subsidence, sedimentation or land reclamation projects, changing coastlines can have a huge impact on the decisions we make within the maritime industry.
Now, a new data set from the UK Hydrographic Office (UKHO) has been made available on the ADMIRALTY Marine Data Portal, containing shoreline vectors for the British Isles to provide a higher resolution view of the coastline. This data offers valuable insight that can then be used to inform a wide range of decision-making.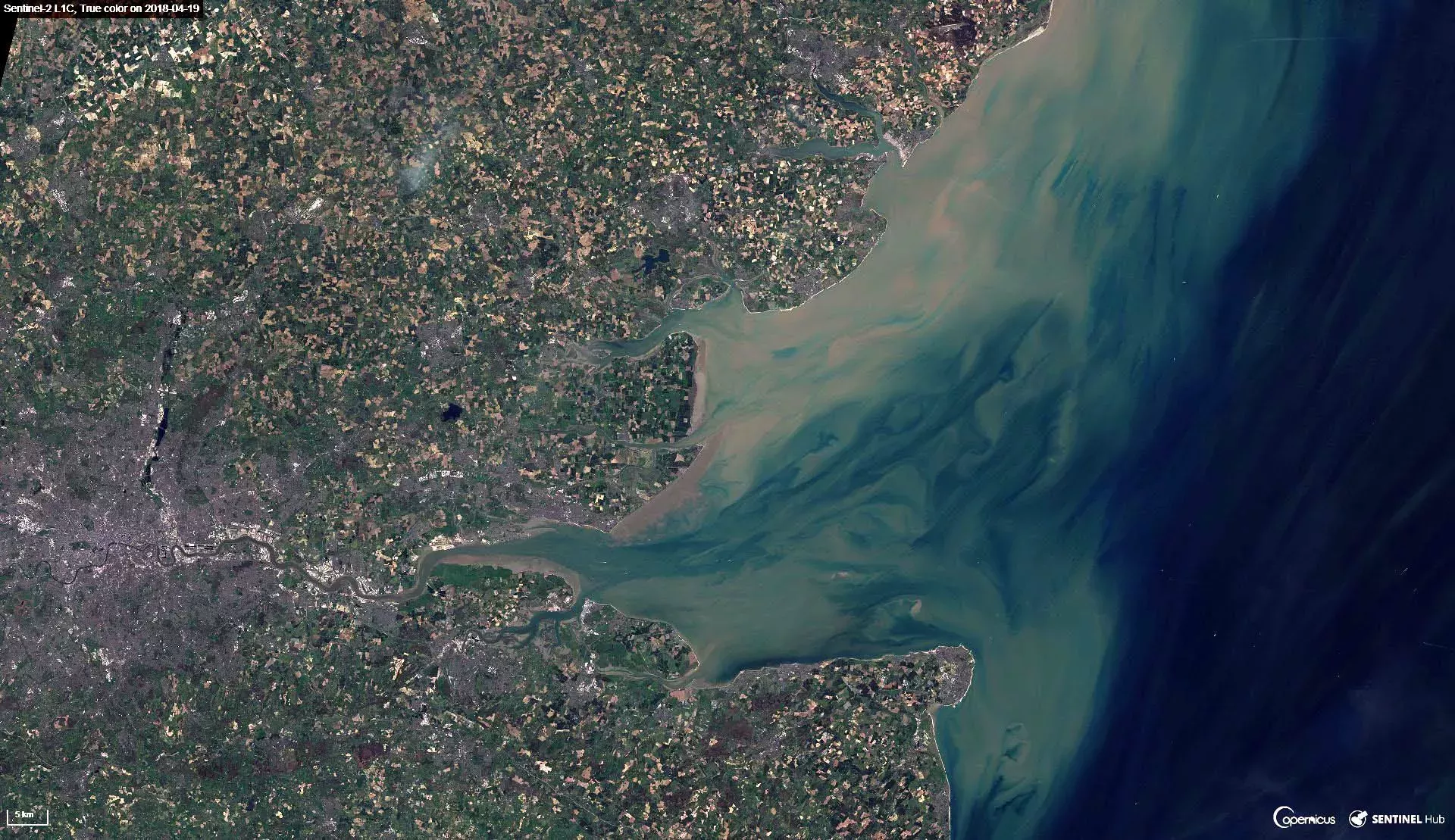 Combining satellite imagery and machine learning
We've created this Satellite Derived Coastline data set using a combination of free, open source satellite data and custom automated computer vision algorithms developed by the UKHO's Data Science team. You can find out more about this project on the UKHO Digital Blog.
The resulting data, spanning the entire coastline of the British Isles, incorporates 95% of coastline features within 250m of their true geographic location.
Creating coastlines using data science
Helping to monitor the marine environment
Body
Coastal data is very important to the UK's ocean industry and supporting the blue economy.
Compared to the open sea, tides and currents have a lot of influence on our coastlines and unlike many other geospatial features, coastal regions are not fixed. Therefore, if you are working within a coastal area or planning a coastal infrastructure project, it is important to maintain a clear and accurate picture of the border between land and sea.
The Satellite Derived Coastline data set will be useful for users who need to monitor the natural environment, or who are developing tidal and coastal models (including currents, tides and ocean modelling). It can also inform disaster planning and response and improve resilience for those living on the coast.
About the ADMIRALTY Marine Data Portal
Body
The Satellite Derived Coastline data set joins a variety of data sets on the ADMIRALTY Marine Data Portal, including seabed composition, wrecks and obstructions, offshore infrastructure and bathymetry.
These data sets allow those operating within the ocean industries to make better decisions and plan new projects with greater assurance.
To purchase and download the Satellite Derived Coastline data set, and find out more about the other data sets available, please visit the Marine Data Portal.
Marine Data Portal