Body
Recent years have seen a transformation of maritime navigation as we know it, driven by new and innovative advances in technology. Today, navigation is primarily digital and we're maintaining our ADMIRALTY portfolio in smarter, data-driven ways to meet the evolving needs of the mariner.
Now technological advances are transforming the wider maritime industry, helping to grow what has come to be known as the 'blue economy'.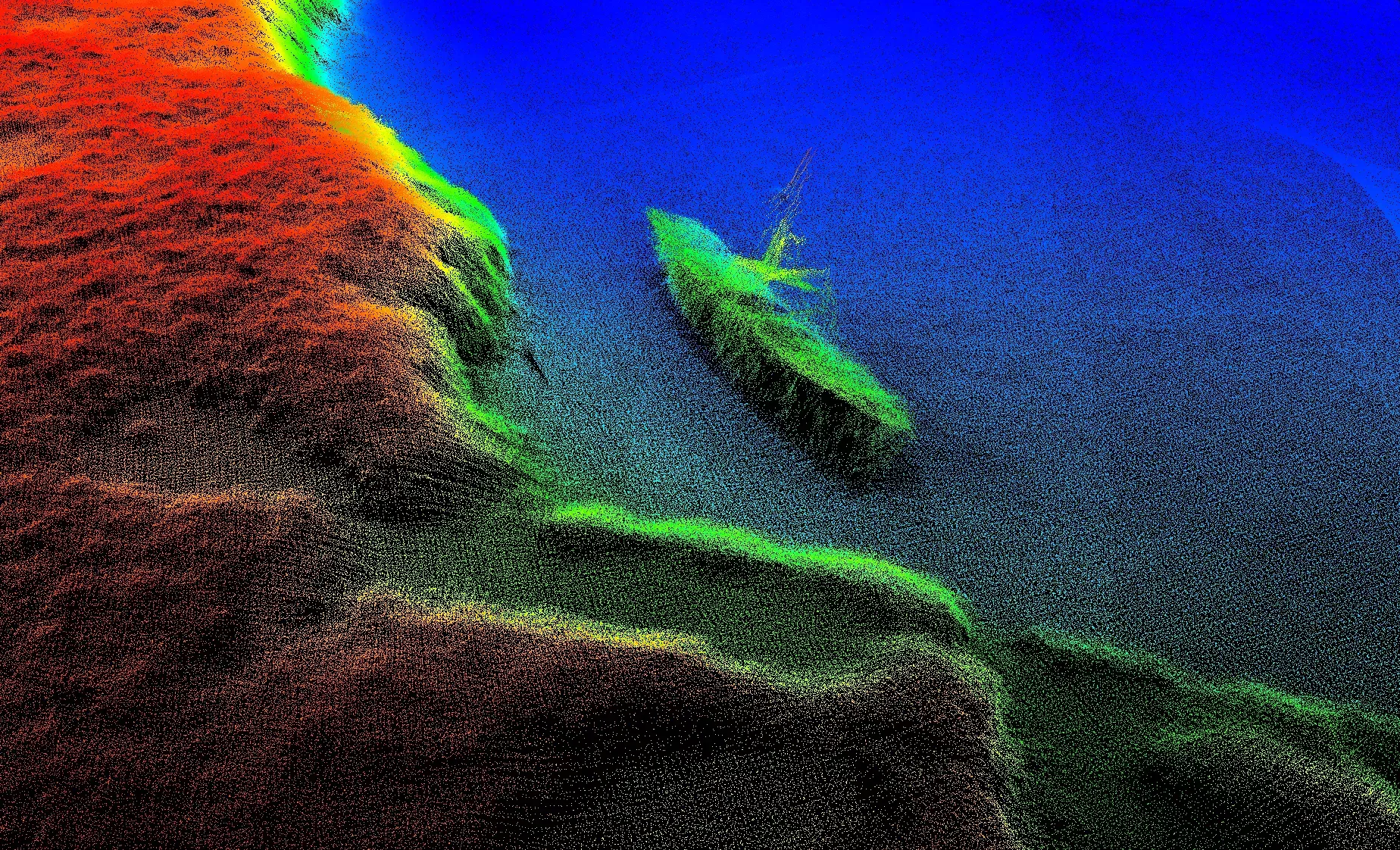 What is the blue economy?
The blue economy refers to all ocean-related activities that drive economic growth. By 2030, this is estimated to be worth a staggering $3.2 trillion.
Globally, maritime commerce and trade activities alone are estimated to be worth £825 billion – and this is only expected to grow thanks to developments in smart technology, such as autonomous vessels and e-navigation. Elsewhere, the extraction and use of our ocean resources contributes £871 billion to the blue economy, with significant growth in renewable energy such as offshore wind and tidal energy.
But with growing pressures on our oceans to meet the ever-growing needs of the world, we have a responsibility to make use of our oceans in a safe and sustainable way. Key to this is access to comprehensive, up-to-date marine geospatial data – or what we call 'blue data'.
Unlocking the potential of the blue economy
Body
At the UK Hydrographic Office (UKHO) we hold a wealth of blue data. In addition to the navigational information made available through our world-leading ADMIRALTY portfolio, we hold wide-ranging data sets – from terabytes of bathymetric data about the nature of the seabed, to over 1 million tidal constants.
This data has the potential to inform a much wider range of decisions that can unlock the full potential of the blue economy. And we're expanding the ways in which we deliver this data to users, so that critical decisions can be made in the rapidly-developing maritime sphere.
Delivering value through our data
Body
Last year saw the launch of our UK Tidal API (Application Programming Interface), which put our vast database of tidal information into the hands of software developers. Offering access to data from the UK's largest network of tidal stations, this API is enabling developers to easily build this information into their own apps, whether public-facing or for business use.
More recently, we've been expanding the range of data sets made available through our ADMIRALTY Marine Data Portal. Through the portal, users can not only access data on bathymetry, maritime limits and ships' routeing, but also information on the positions of wind farms and wrecks within the UK's Exclusive Economic Zone.
This blue data has the potential to be used for a wide range of applications, by furthering our knowledge of the marine environment from seabed to surface.
It is key to informing decisions around infrastructure development, which can have a radical impact on global trade and tourism. It can help us to better manage our precious marine resources – from fish stocks to offshore and subsea energy sources. And, more critically, it is the foundation for protecting and restoring habitats in the marine environment, and for building resilience against natural disasters and climate change.
The future of the blue economy
Body
We've seen how advances in exploration and scientific techniques have revealed far more about the world's oceans than previously thought possible. But we still have much to learn. We want to be at the forefront of this discovery, so that we can support sustainable growth in new markets.
By growing our network of data suppliers and by making a wider range of data sets available to users, we want to deliver real value to our customers to contribute towards a thriving and resilient blue economy for generations to come.
Together with our partners, we are unlocking a deeper understanding of the world's oceans, for safer navigation, for the marine economy, and for the future of our planet.
Job description
Chief Customer Officer
Body
This blog was written by Cathrine Armour, Chief Customer Office at the UK Hydrographic Office.