Description
Sam Harper, Head of Hydrographic Programmes at the UKHO, explores how we can increase the availability of marine geospatial data.
Body
Almost all activity in our oceans, from shipping to monitoring delicate marine environments, depends on accurate seabed mapping data that illustrates the shape and movement of natural underwater features. So, for many developing coastal nations, the collection of this data is vital to supporting sustainable economic growth and protecting their communities from the effects of climate change.
As we enter the UN Decade of Ocean Science for Sustainable Development, bringing together this data and building new partnerships to make the most of it has never been more important.
In this talk, Sam Harper, Head of Hydrographic Programmes, discusses how the UKHO is working with partners to increase the availability of marine geospatial data and how further collaboration can support a sustainable blue economy, including:
The current lack of adequate marine data and its effect on coastal communities
The need for collaboration to gather data that supports the UN's Sustainable Development Goals
Examples from existing hydrographic programmes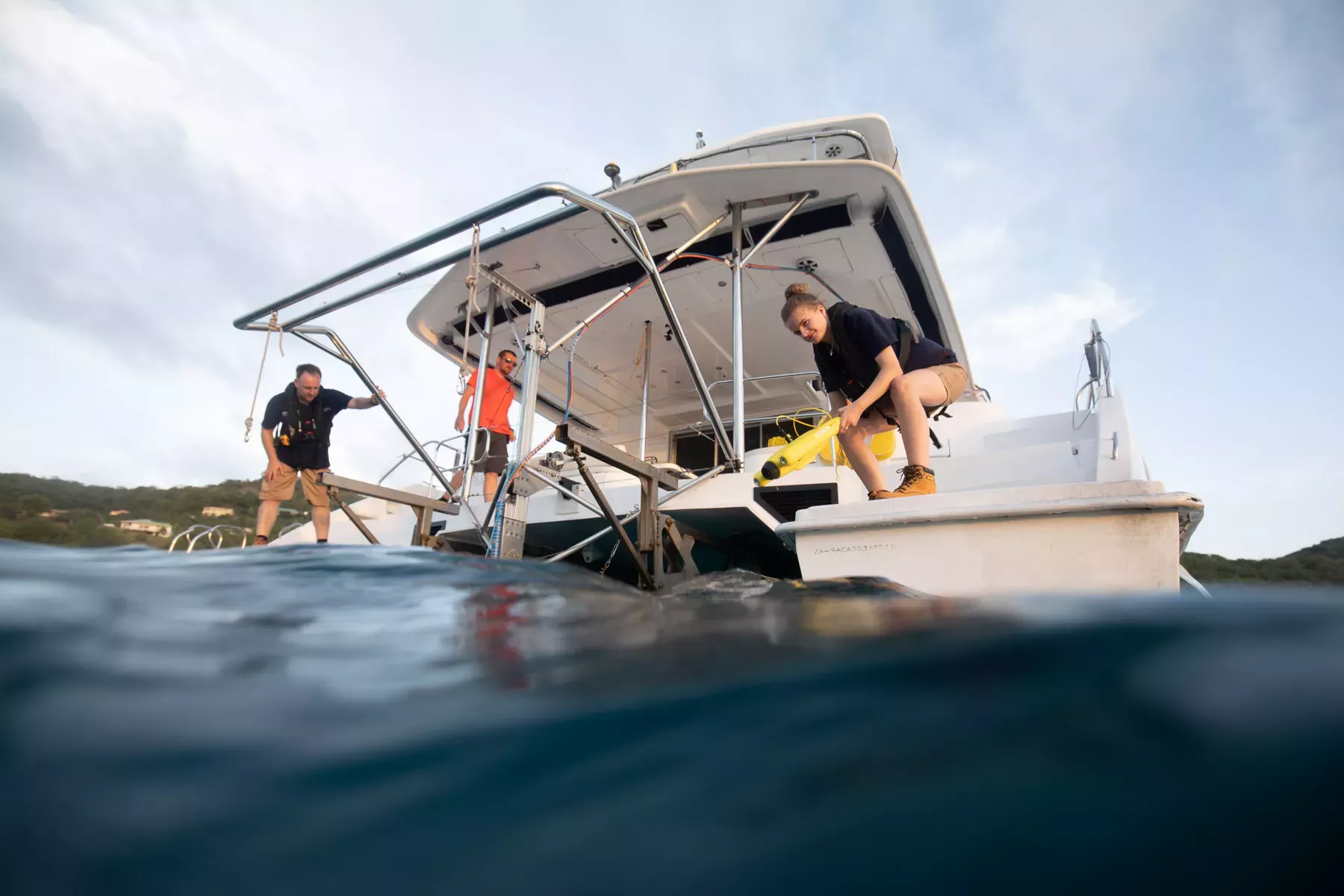 Building a thriving marine economy in Belize
Coastal communities around the world depend directly on the marine environment for food security, safety and trade. So, it's vital that they have the insight to not only benefit from their marine resources but protect them for years to come.
One such example is Belize, a coastal nation surrounded by a rich and diverse marine environment.
As part of the Commonwealth Marine Economies (CME) Programme, the UKHO led the collection of data to help our partners and Belizean authorities carry out a number of activities that support sustainable growth.
This includes the production of seabed habitat maps that will help experts to assess the health of coastal habitats and sustainably manage its marine resources.
This data is also being used to support wider coastal zone management and enable authorities to balance wider environmental and economic activities in Belize's waters.
Through the CME Programme and other hydrographic programmes alike, we will continue to help build a safer, more resilient future for coastal communities around the world.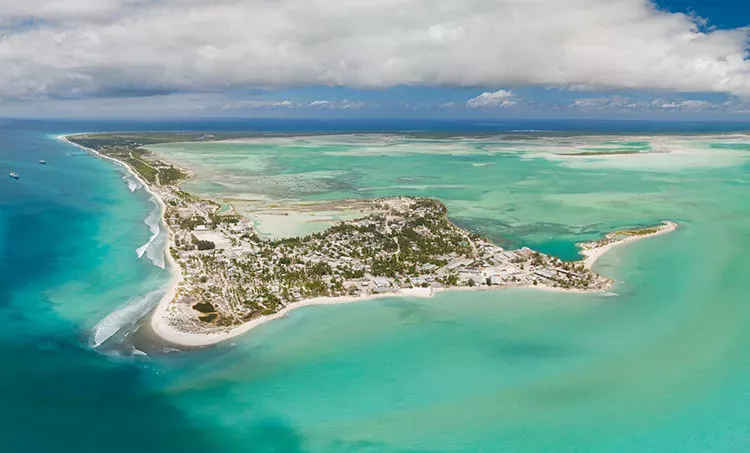 Helping Kiribati to fight the impacts of climate change
Despite the many benefits they offer, marine environments can also present serious challenges for coastal communities.
Markedly, these challenges can be seen in the Pacific nation of Kiribati – an island chain which could be completely overcome by the ocean within the 21st century due to rising sea levels.
In 2018, we commissioned the capture of satellite derived bathymetry (SDB) for over 2,500 km2 of ocean to help authorities identify areas most at risk to flooding and plan vital sea defences accordingly.
Now, in 2020, this data will also enable the launch of the Kiribati Outer Island Transport Infrastructure Investment Project. Funded by the World Bank and Asian Development Bank, the project will help to improve maritime infrastructure in the outer islands and relieve the population pressure from its capital, Tarawa.
As part of global conservation efforts, we will continue to find new ways to support these vulnerable communities, so that we can protect the health of our oceans for generations to come.
Description
Watch our short film to find out more about the importance of coastal habitats.
Job description
Head of Hydrographic Programmes, UK Hydrographic Office
Body
Sam leads the delivery of key seabed mapping initiatives that support the growth of a sustainable and thriving Blue Economy.