Developing bespoke solutions
Body
As part of the Ministry of Defence, the UK Hydrographic Office (UKHO) supports UK maritime forces globally with operation planning. This support includes bespoke solutions that collect and deliver hydrographic information and ocean environment data. Recently the specialist defence team at the UKHO developed a web-based service to enhance maritime situation awareness and enable better operation planning.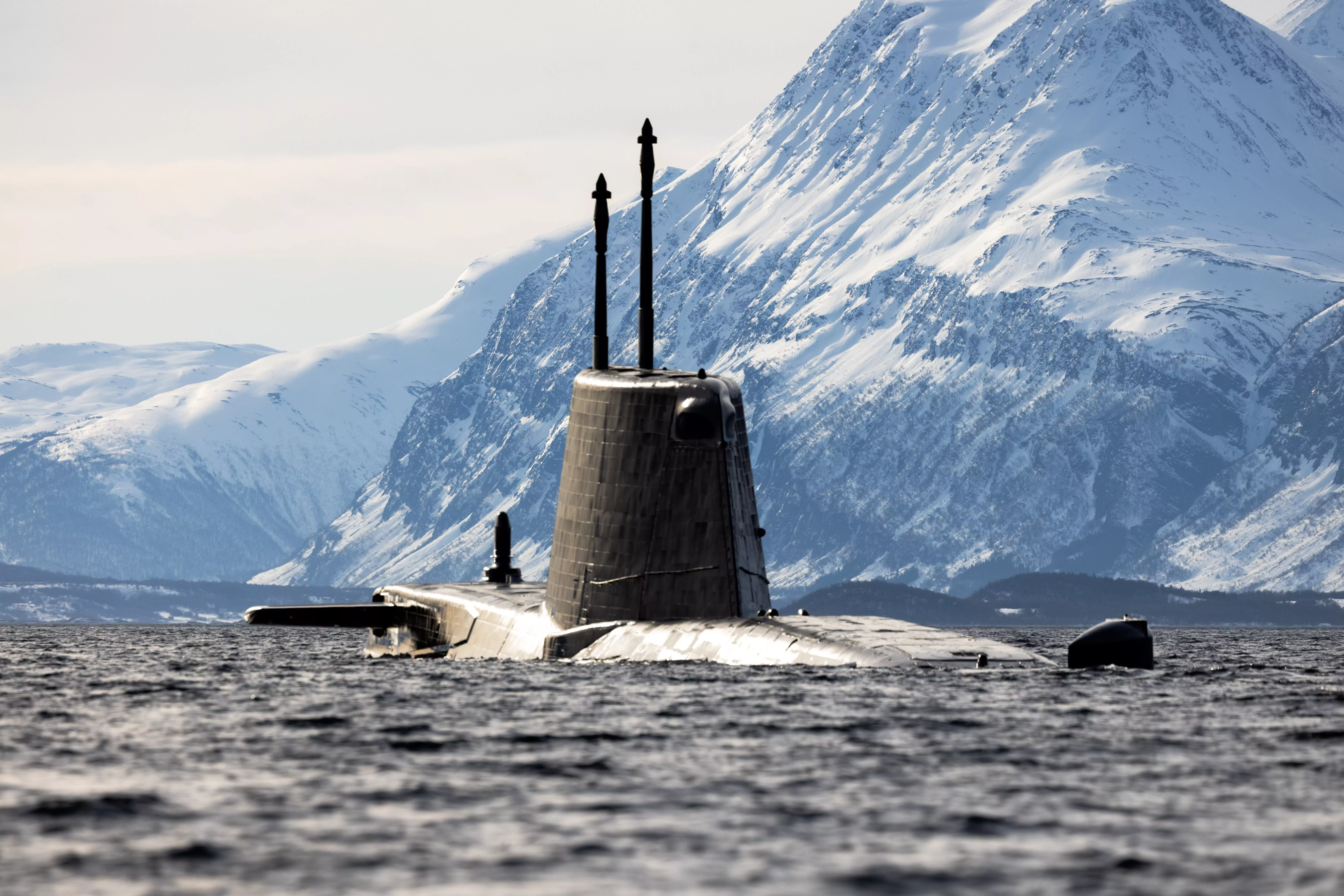 Marine geospatial data accessed through one interface
Compatible with NATO systems, WebGIS allows users to access a wealth of bespoke marine geospatial data through one interface. This web-based service can be used across all UK and global allies' defence operations worldwide, allowing greater detail to be viewed and considered for safer navigation and enhanced operation planning. The web browser displays Electronic Navigational Charts (ENCs) alongside additional geospatial data layers. These layers can include anything from features of the shoreline, the ocean depth and topography, tides and currents to surface temperature and salinity of the water.
Historically operational planning was undertaken in syndicates using annotated flip charts and paper charts. This offline method of planning meant data was captured prior to deployment and therefore rapidly fell out of date. Depending on connectivity, the same data information accessed via WebGIS on land can now be accessed offshore at the same time using the same web browser by all staff, including those working remotely. This near real-time marine geospatial data enables safer and more secure defence maritime navigation, allowing all defence vessels to 'plan off the same chart'.
Safer navigation and enhanced operation planning
Body
WebGIS was initially used for operational planning by the maritime platforms on task for Atlantic Patrol Task (North). The task force identified key locations that could be used to bring aid ashore from the sea. National Hurricane Centre data was overlaid with additional hydrographic and port data sets via the web browser to provide situational awareness of hurricane events and the potential to activate Op CARIBBEAN. The planning outputs from this operation continue to be maintained and updated through the system to ensure the UK is ready to respond in the event of hurricane activity in this region.
Delivering to defence
As the Defence Maritime Geospatial Intelligence Centre, we work collaboratively across the Ministry of Defence in the provision of expertise and products to support safer navigation, and effective operations for UK defence and our national security.