Navigation has made significant advances over the last few decades and shipping now faces the next step in its digital journey: autonomous vessels. But how can such vessels navigate safely without a full crew on board?
New technologies are allowing for reduced manning on board ships, using powerful processing and software to interpret and utilise a wide range of data – from real-time AIS and camera data to historical data on the marine environment around them. To unlock the benefits of marine autonomy, we're exploring new navigational solutions that could support safe navigation without a crew on board.
What are Maritime Autonomous Surface Ships?
Body
Maritime Autonomous Surface Ships (MASS) can describe ships with varying degrees of autonomy:
Ships with some automated operations on board (enabling the vessel to remain unsupervised for periods of time)
Ships that are remotely controlled from another location with seafarers on board
Ships that are remotely controlled from another location without seafarers on board
Fully autonomous ships that can use data to determine actions by itself
As MASS technologies continue to develop, there is a need to develop fit-for-purpose navigational solutions that can support safe passage for such vessels.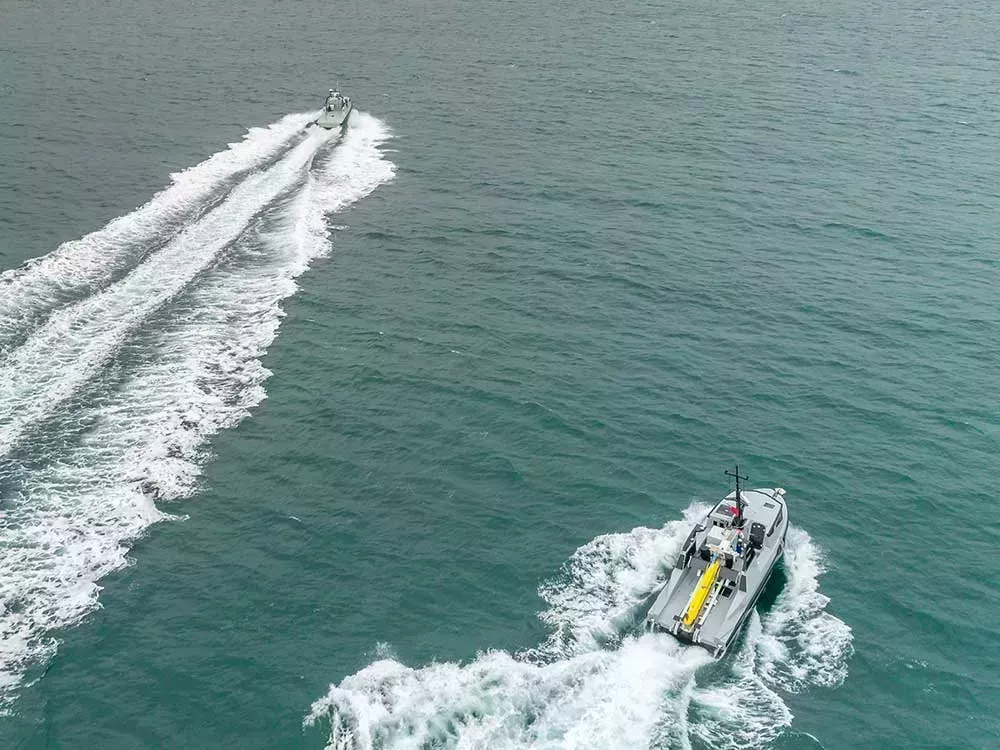 The challenge
Today, Electronic Navigational Charts (ENCs) are used on board most large ships across the globe to enable safe passage from A to B. However, these have been specifically designed with the mariner in mind and are therefore optimised for human interpretation. To navigate safely and effectively, trained mariners will interpret the ENC data alongside other complementary navigational information, as well as what can be physically seen out the window.
So, what does this mean for ships with reduced crews, or no crews at all? This presents a challenge for the industry to develop and optimise machine-readable navigational solutions that are fit for purpose for autonomous vessels.
Autonomous navigation solutions
Body
To help address this challenge, the UKHO is exploring potential navigational solutions that utilise emerging standards and technologies. By working with the MASS community, we are looking into the next generation of products and services, and what these may look like for large ocean-going MASS.
To be able to make navigational decisions, unmanned vessels will require highly detailed, dynamic data. This could take the form of a digital world model, combining both historical data and calculated results from live sensor feeds. One source of rich information that we are exploring is high-resolution gridded bathymetry (using the S-102 data standard) – providing a more detail-rich picture of the seabed and offering greater navigational precision. When combined with other data sets, this gridded bathymetry could play a vital role in navigation and position fixing for MASS.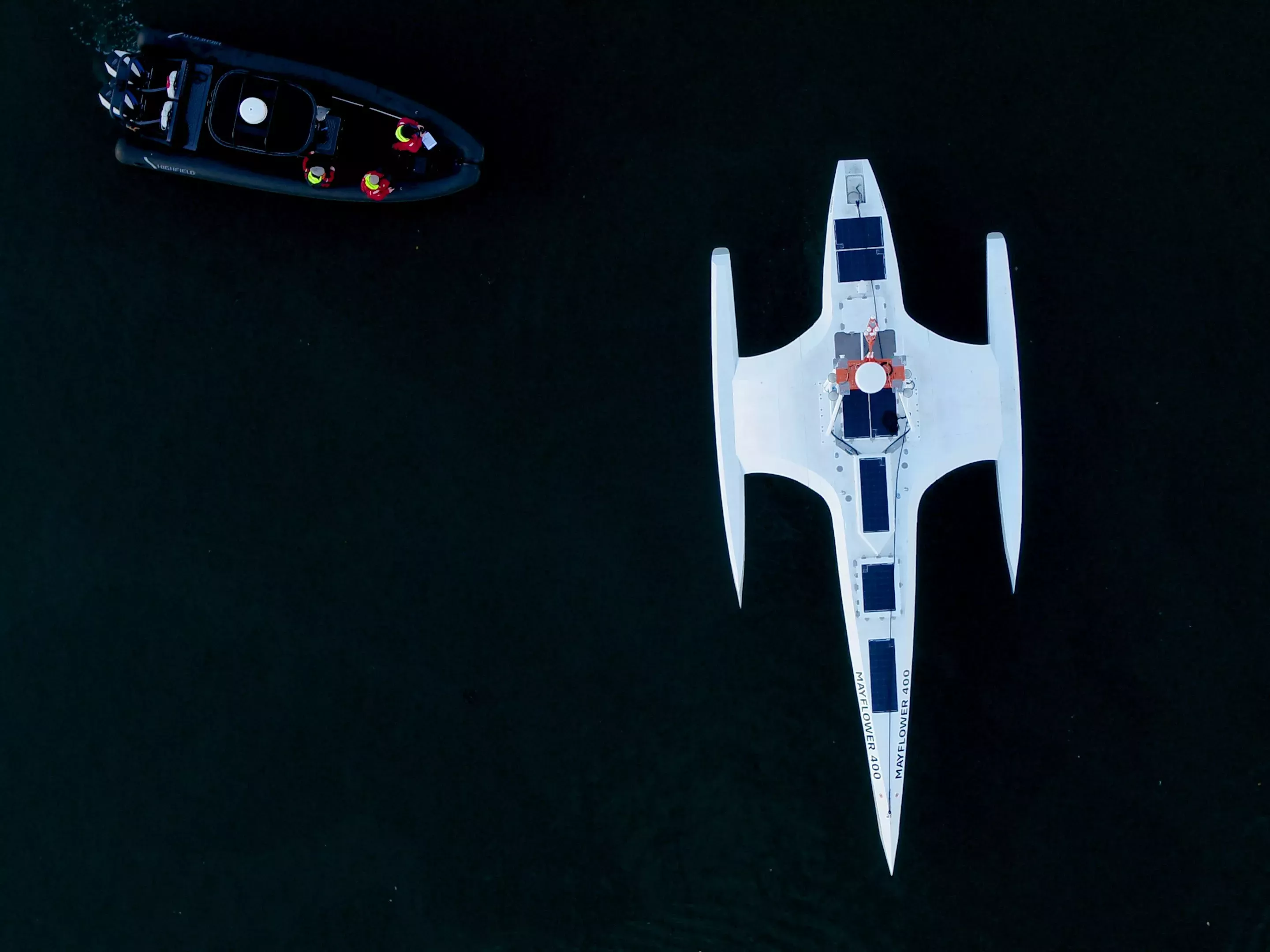 Supporting the Mayflower Autonomous Ship project
One example of providing detail-rich information to support MASS was through the Mayflower Autonomous Ship project, where the UKHO provided a range of S-100 navigational data. This marked the first time that S-100 data was tested on board an autonomous vessel.
Using AI-powered cameras and on-board sensors, the Mayflower Autonomous Ship crossed from Plymouth UK to Plymouth US, without a crew on board. By bringing together data from a number of sources, its on-board AI captain was able to perform a similar role to a human captain, constantly assessing the ship's route, status and mission.
To support this, the UKHO provided data including high-resolution gridded bathymetry (S-102), tidal heights and surface currents, and geospatial restriction and constraints data for the Plymouth Sound region. This data provided the research vessel with a definitive view of the seabed in UK coastal waters to begin its voyage.
Find out more about the Mayflower Autonomous Ship project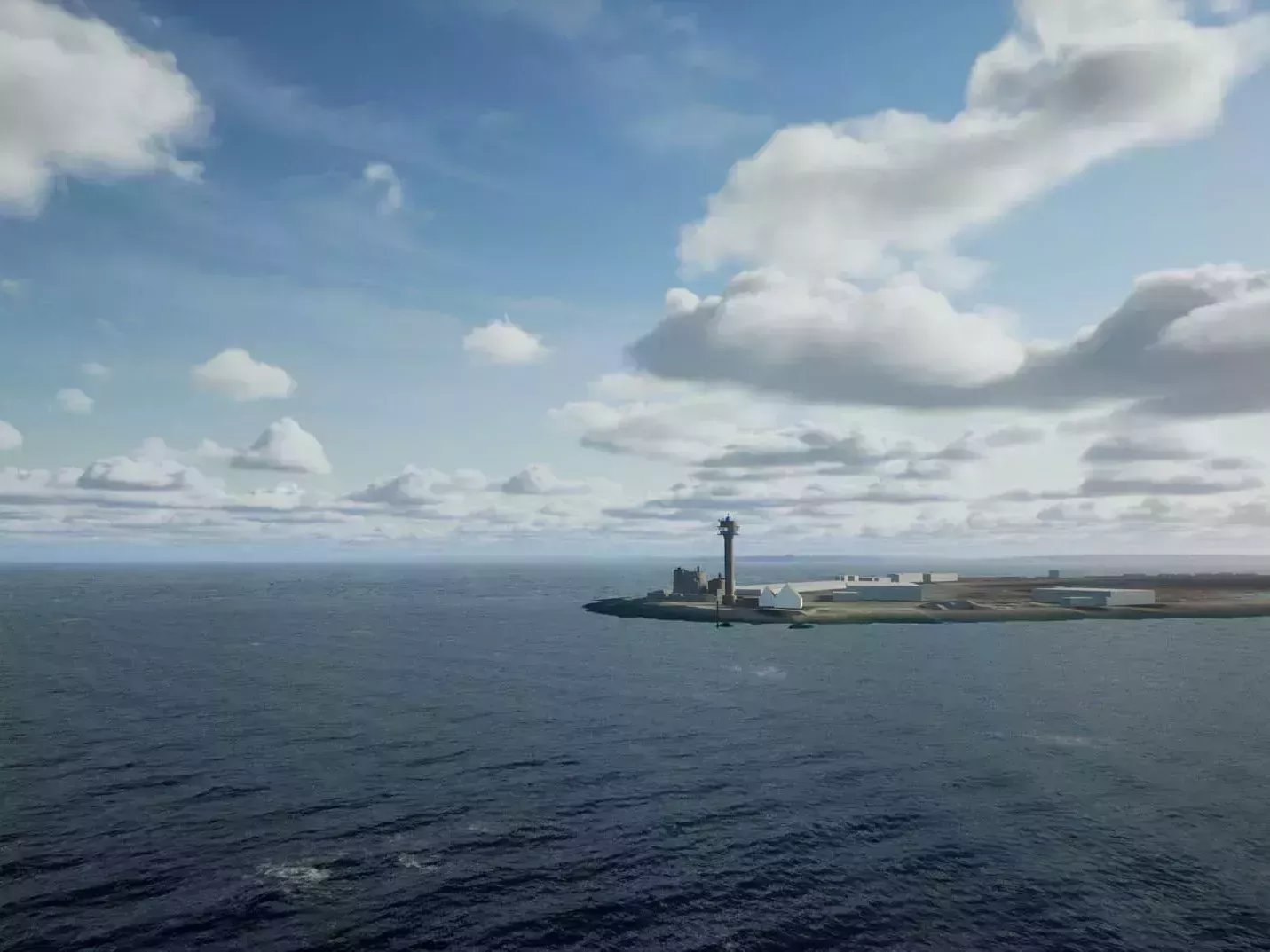 Digital twin technology
With the use of 3D gaming engine technology, our teams have also successfully developed dynamic digital models of the coastline and its associated features to support MASS.
Using a similar premise, we have recently been developing 'digital twins' of port environments, including Southampton and north-west Scotland. These digital twins provide a virtual replica of an environment, which can then simulate and predict real-world conditions with the use of live sensor feeds and data sets. These technologies have the potential to provide a powerful tool for MASS navigation in coastal areas.
Read more about how we're developing digital twins
Shaping the future of navigation
Body
Whatever the future looks like for unmanned ships, the challenges will require collaboration on an international level to address. We are continuing to engage with industry experts and initiatives surrounding MASS to understand the needs for navigational data and support the transition from manned to unmanned vessels.
This includes chairing the International Hydrographic Organization's (IHO) MASS Project Team, with the aim of identifying current and future navigational requirements, discussing hydrographic standards and regulations, and providing recommendations. As part of this, the project team is actively looking at how to ensure the next generation of S-100 data standards are fit for both manned and unmanned vessels alike.
With each study and test project undertaken, we move closer to realising the opportunities of autonomous shipping. And as we move into an exciting new chapter for shipping, we will continue to collaborate to support safe navigation for the autonomous vessels of tomorrow.
If you want to find out more about how you can collaborate with the UKHO, please contact us via the form below.