Body
Digital twins will play a key role in supporting innovation across the maritime sector by providing shipping companies, port operators and other users with accurate environments to test new solutions that could improve the way we use our marine environment.
One such solution is the use of autonomous vessels which could bring efficiency, safety and environmental benefits to the shipping sector.
Working in collaboration with the Plymouth FAST (Future Autonomous at Sea Technologies) cluster, we have developed our own digital twins to support the development of these vessels in the Plymouth sound: an area that has been established as a leading centre for innovation, research and development of cutting-edge marine science and technology.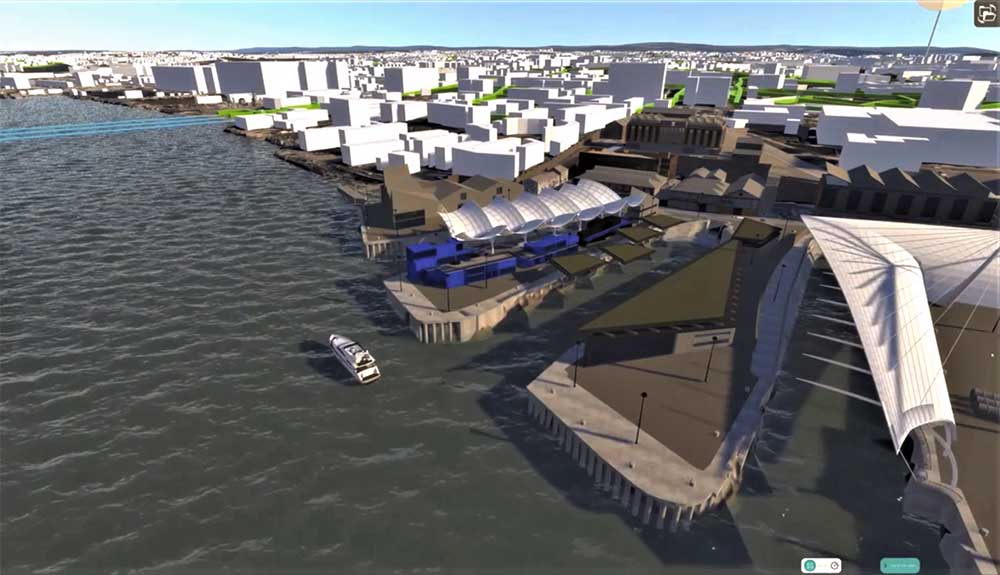 This has included creating a digital twin model of the region to help THALES test autonomous vessels that could support global trade. The model combined satellite-derived bathymetry, seabed composition data, tidal heights and water visibility data with land and weather data to make a developmental model that replicates reality.
We have also supplied data to produce an additional model of the region for the Norwegian-based Offshore Simulator Centre. This model combined UK data from the Ordnance Survey with seabed mapping data to create a sophisticated three-dimensional model of the coastline. This work was funded by Plymouth City Council.
As the development of the area's digital twin moves forward, we will continue to work with partners to help test autonomous ship navigation and to carry out sea trials in the future.