Making progress towards Net Zero
In line with the Greening Government Commitments and our own Net Zero target, the UKHO is committed to meeting its objectives in a sustainable way. We are minimising our environmental impact and acting in a positive, responsible way when working with staff, customers, suppliers and the wider community.
Description
Phil Payne, Survey Delivery Manager for UKHO, discusses our approach to sustainability and how we're working towards Net Zero.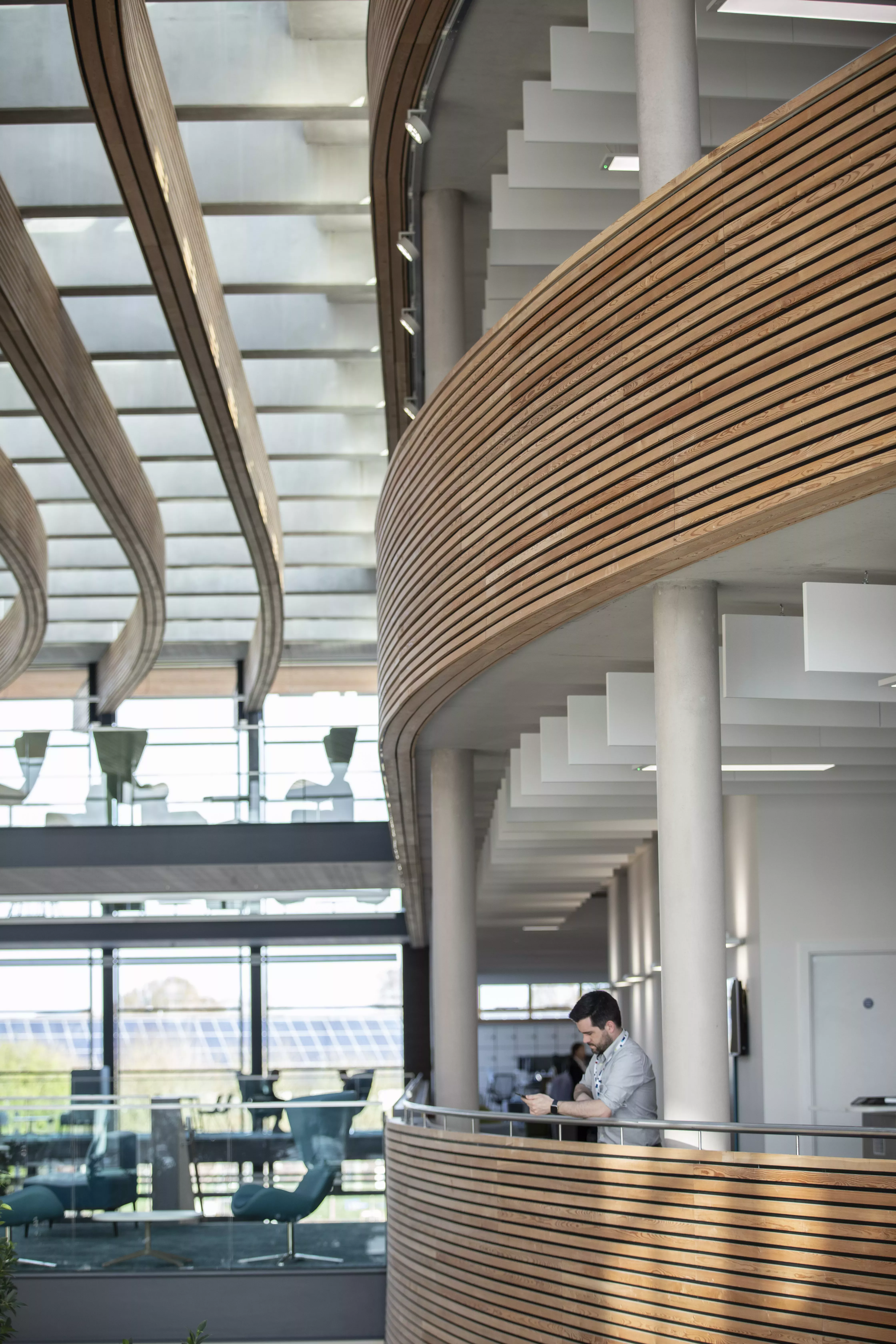 First steps in 2022
This year we have taken an important step towards delivering on our climate change commitments. We developed a carbon footprint to give us a clearer insight into the sources of our carbon impact, and developed a roadmap to support us in decarbonising our operations and value chain. These actions will also support us in delivering against the Greening Government Commitments.
We used this work as an evidence base to strengthen our level of ambition by committing to a Net Zero target, and have set annual targets to ensure we continue to move in the right direction.
We have already made strong progress, our new 'BREEAM Excellent'* head office building helped deliver a 38% reduction in carbon emissions from the total baseline, as we operate in a more efficient manner.
There are many critical factors we have assessed to understand the best leverage point for the UKHO to support an industry-wide sustainable solution. This includes emissions regulations, changes in fuel types, and operational behaviours, underpinned by the longstanding contractual architecture of the industry.
We recognise the contribution of our data with voyage analytics and route optimisation, and efficiencies gained with this approach. We have also begun exploring the concept of voyage optimisation, to find opportunities for the UKHO to support efficiency through navigation, and subsequently contribute to long-term maritime decarbonisation.
* BREEAM: Code for sustainable built environment