As part of London International Shipping Week (LISW) 2023, the UK Hydrographic Office (UKHO) hosted a panel discussion: 'Navigating the Maritime Future: Turning Data into Decisions'. Our panel of industry experts were invited to discuss how data can help address digitalisation and decarbonisation, two of shipping's biggest challenges.
Body
Following an introduction from Paul Marks, Head of Data Partnerships at the UKHO, the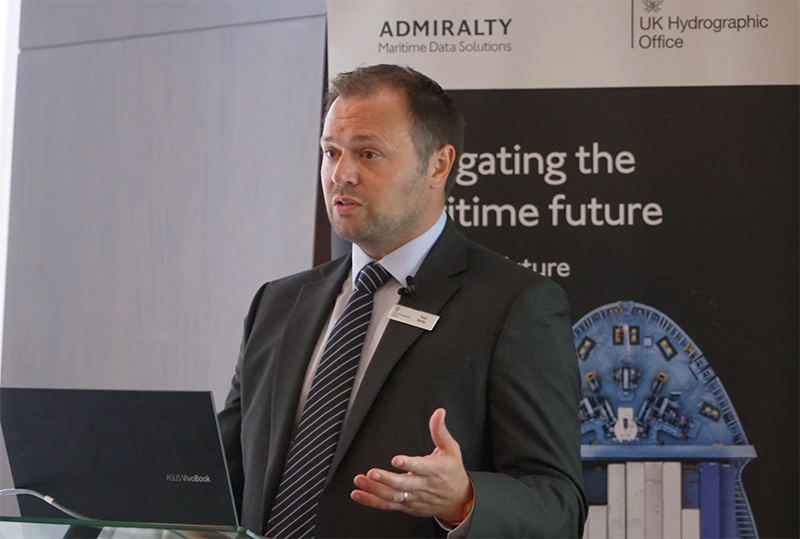 session opened with how the shipping industry is responsible for 2.8% of the world's greenhouse gas emissions – a figure that could, without action, increase a further 10% by 2050. However, with more data than ever before at their disposal, industry stakeholders are exploring new ways to reduce the sector's environmental impact, to achieve the International Maritime Organization (IMO)'s decarbonisation targets. 
Richer data to inform decisions
Body
John Dillon-Leetch, Port Hydrographer at the Port of London Authority, discussed the vital role data plays in port operations, reflecting on the importance of having timely information in the right format. 
"If a pilot gets on board and they're expected at a draught of 13.3m and it's 13.5m, that could make a 20-minute difference as to what they have to do – speed up, slow down etc.," he explained. 
The panellists then discussed the International Hydrographic Organization's S-100 data standard, which will enable data to be shared more effectively and within an interoperable format. The benefits of having a shared data format will allow more powerful decision making – whether in a port environment or navigating at sea.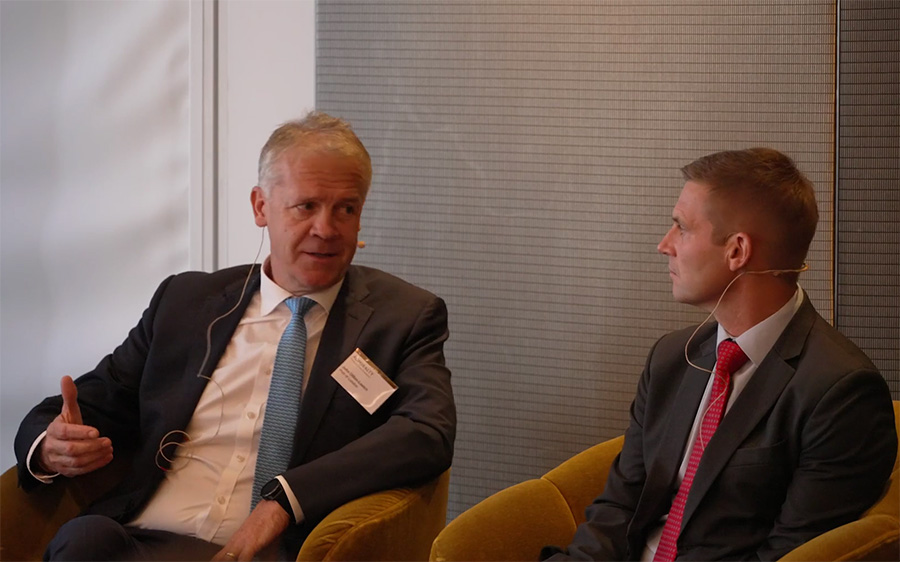 Thomas Mellor, Head of Technical Partnerships at the UKHO, explained "S-100 now allows for a greater depth of information to be produced. It's when you can combine tidal information, water level information, weather information and the surface current information – all together in a single active system – that you can really leverage the power of all that data".
John and Thomas discussed how leveraging a range of dynamic, timely data sets could bring tangible benefits through just-in-time arrivals, which would alleviate the need for vessels to "rush to wait". 
Body
Pekka Pakkanen, Director of Blue Visby outlined his team's research on achieving true voyage optimisation. The Blue Visby Solution aims to "find practical ways to optimise the arrival times of vessels heading towards congested ports. This includes the technological solution as well as the contractual changes to the charter parties and sale contracts."
Through combining a technological algorithm with contractual architecture for stakeholders, the Solution has the potential to return impressive efficiency savings. "We have analysed the average annual savings from perfect 'Just in Time' arrivals and it would be about 20% [efficiency savings] with no buffering or no vessels waiting at all," Pekka explained, "once we add that buffer, it is still about 15% saving potential. Only when you add weather routeing, that's another 5-7% on average."
Pekka explained how the UKHO has contributed to the project by providing data and offering expertise to help shape the proposals. At this point, Tom emphasised the UKHO's ambition to support partners who have the expertise to achieve true vessel optimisation.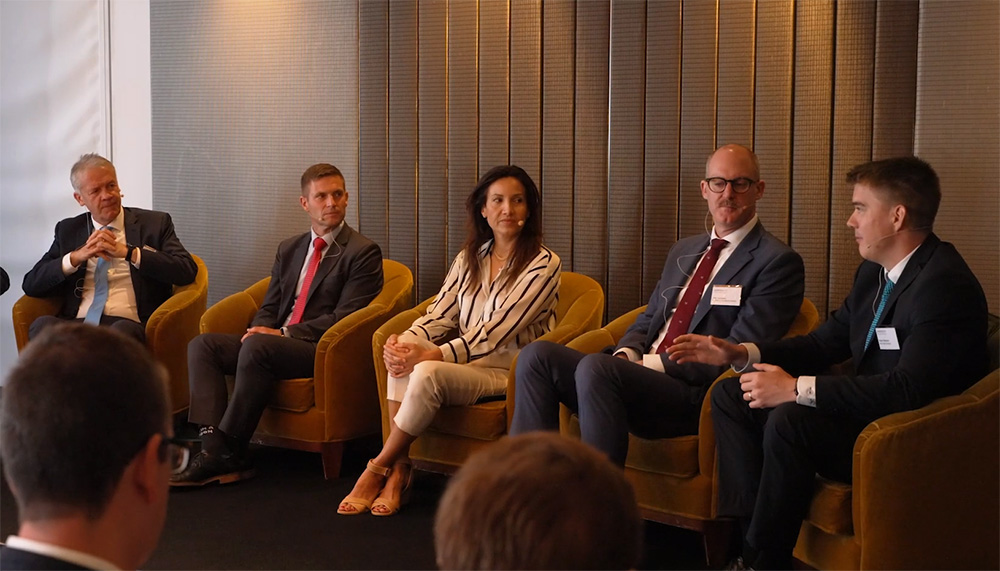 Connectivity from ship to shore
Body
Previously, limited connectivity would have posed a barrier to realising the benefits of voyage optimisation and near real-time data exchange. However, low earth orbit (LEOs) satellites have opened up new opportunities for the maritime industry.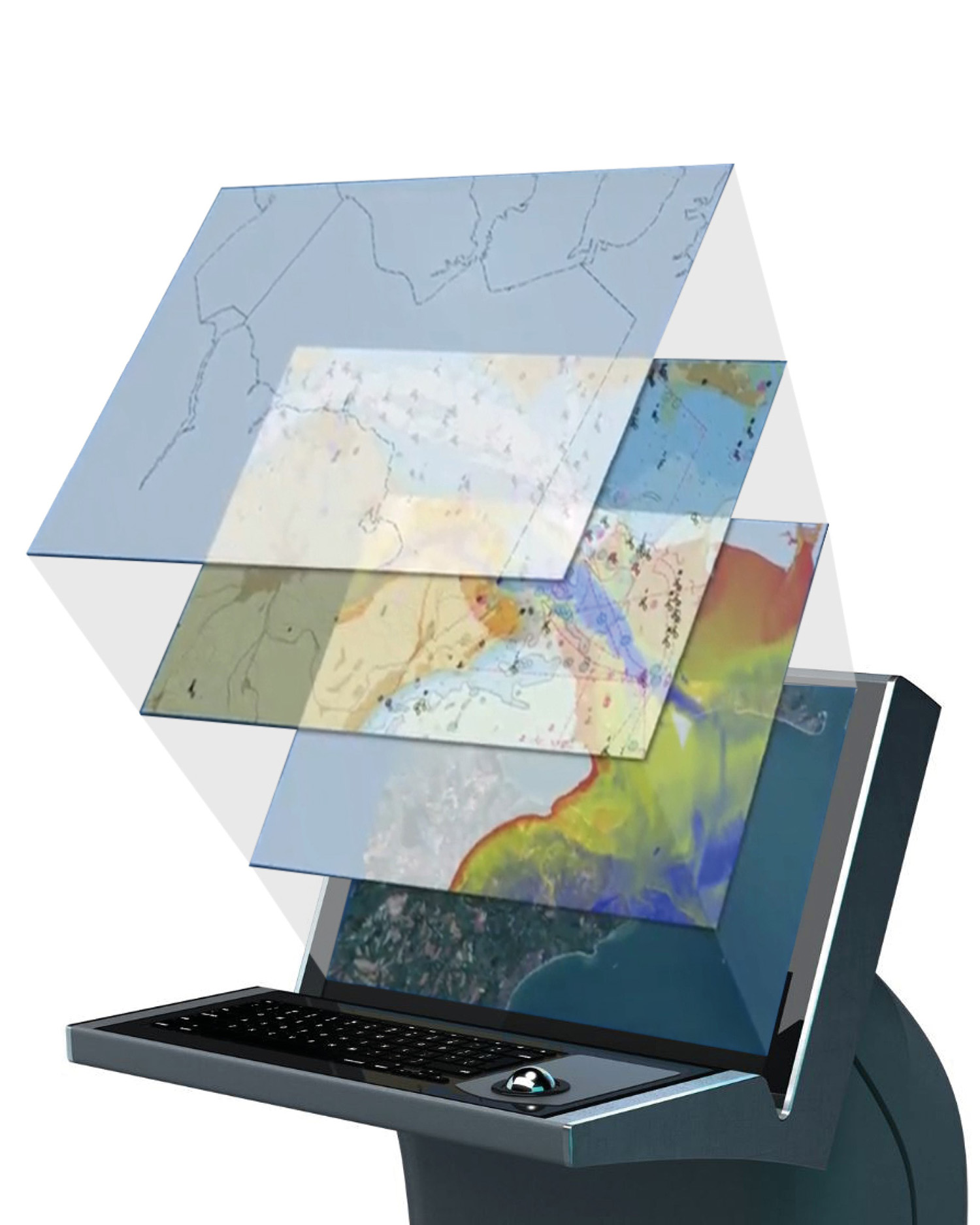 Carole Plessy, VP Maritime and Energy for OneWeb, explained how LEOs have significantly enhanced connectivity and communications in maritime. Today, OneWeb has 634 satellites orbiting the globe at 1200km, enabling lower latency and giving seafarers access to 20 times more data.

"Typically, a vessel can go up to 1TB of data," she explained; but what does that mean in practice?
"That's 1000 hours of Netflix. That's 100,000 high resolution pictures. It's completely different from anything we've known before. This illustrates that we have really taken a turn as an industry to provide the infrastructure to allow the vessel to be connected – from ship to shore – constantly."
Such significant improvements in connectivity, combined with more competitive costs, are opening up new possibilities in ship communications and digital navigation. As Pekka pointed out, voyage optimisation benefits from real-time updated web applications, such as high-resolution global weather data, that provides information to supports decision-making.

The UKHO is leveraging improved ship-to-shore connectivity to be able to deliver navigational data much quicker than ever before. "These technologies are allowing us to do things with data that we just weren't able to do before, which is pretty revolutionary," explained Thomas, "ENC data was traditionally updated on a weekly basis, but the UKHO is now working to provide that on a daily basis – potentially on a six-hourly basis or even more frequently."
"We need to have systems that are connected and capable of receiving that information, so that they are continually updated with the navigational information so that they can make the right decisions at the right time. And this is what the infrastructure affords us."
The role of regulation and standardisation
Body
Having discussed the range of opportunities underpinned by data and connectivity, the conversation then shifted to some of the challenges around standardising that information.
Keith Johnstone, Assistant Director of Ports at the Maritime and Coastguard Agency (MCA), steered the conversation back to the port environment and some of the complexities associated with regulating the sector from an environmental standpoint.
"The UK has 1747 ports and there is no agreed central government definition of what a port is," he explained, "are we talking about a semi-collapsed stone pier in the north of Scotland or are we talking about Felixstowe? And do we apply the same rules for those? What does it look like in terms of the connection to an urban environment if we're bringing vessels that are using ammonia or hydrogen or nuclear? So, there's quite a lot for us to understand."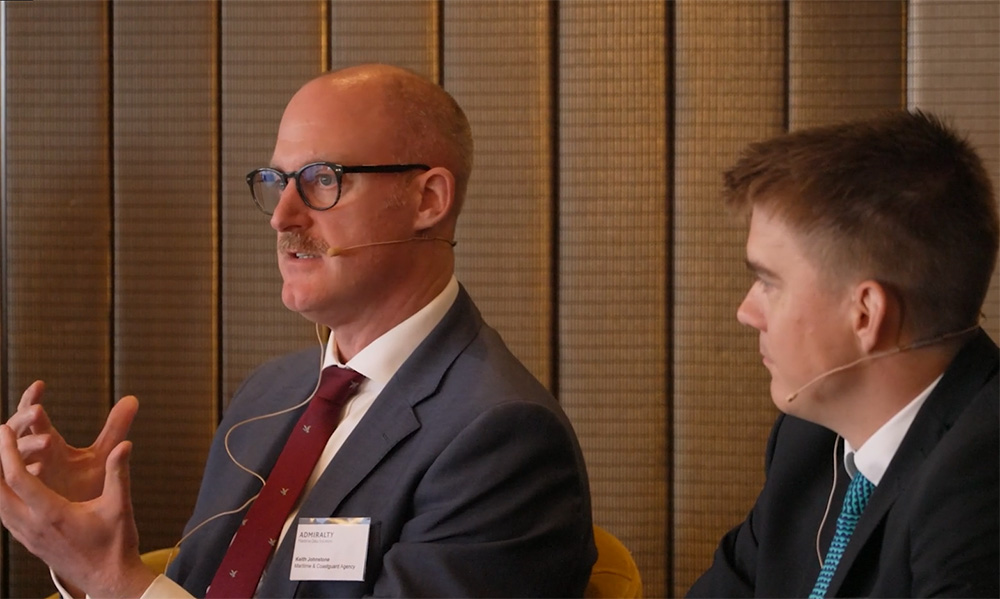 On the MCA's role, Keith expressed the importance of collaboration: "As a convening power, the MCA is responsible for bringing domestic and international partners together, as well as collaborating with industry, academia and across government."
"It is absolutely essential to be engaging with international partners, engaging with the IMO, ensuring there's agreement at an international level around these sorts of things, and then refining our domestic legislation based on that."
Thomas explained how, in the field of hydrography, data standardisation has been successfully applied. "We've been very successful in getting agreement across the globe to use a single set of standards. Our first generation of digital products in the ENCs have been used for the last 20 years.
"The goal is to replicate this success with the emerging S-100 data standards, by supporting the case for an internationally agreed approach that will serve the hydrographic community for the next 20 years and beyond."
Setting the foundations for autonomy
Body
But what will that next 20 years hold for hydrography and maritime navigation? Evident from other panel discussions held throughout London International Shipping Week, the audience were keen to hear about the topic of autonomy and the role data will play in autonomous navigation. 
"There will always be a need for navigational information. Maybe it won't be in the same form as we have today," answered Thomas, "when we look at autonomy, there may not be a human on board to view that data."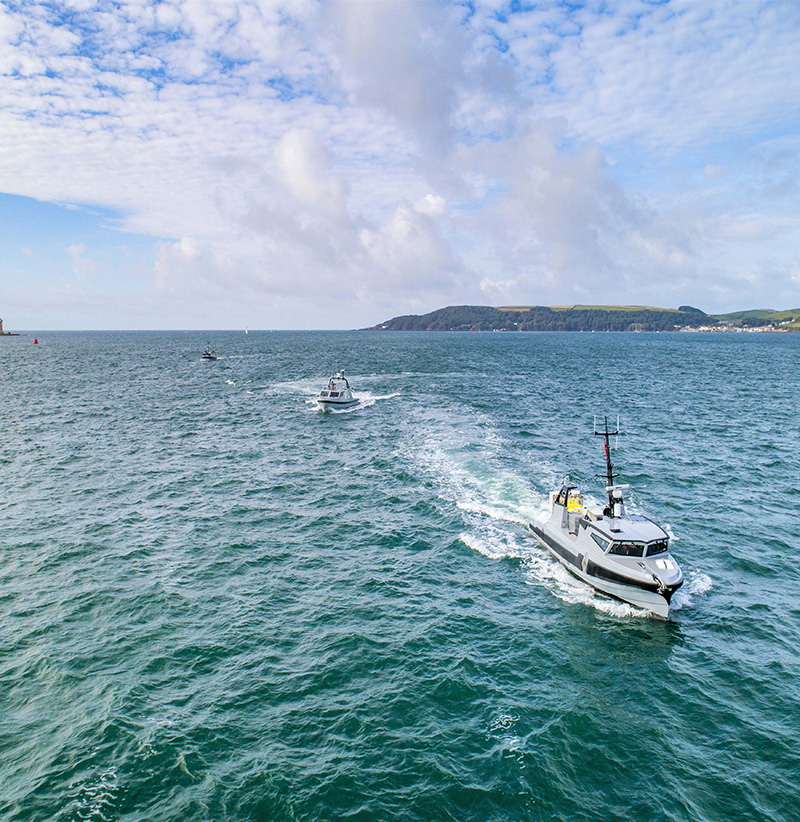 To help understand the data requirements for Maritime Autonomous Surface Ships (MASS), the UKHO is currently chairing the IHO's MASS Project Team. Thomas discussed the varying degrees of autonomy and how the requirements of a Degree 1 MASS vessel – which has automated processes and seafarers onboard who can take control if required – may differ from a Degree 4 MASS ship; a fully autonomous vessel that makes decisions and acts without any human input. "The Project Team is seeking to establish what data formats would be necessary for each level of autonomous vessel," he said.
John discussed the potential impact of autonomy on sustainability and efficiencies. "In a port environment, autonomy is a long way off, but there are possibilities of having remote pilotage to a certain level or you can have a fully remote uncrewed vessel working in certain areas." 
When it comes to testing and developing autonomous technologies, John said that ports are becoming increasingly engaged. "The port environment is a good place to get those stakeholders together to look at the safety case."
Join our webinar
Body
Join us from 14:00–15:30 on Monday 9 October for our free webinar, where Thomas and UKHO Chief Executive Peter Sparkes will revisit some of the big talking points from the recent panel discussion. As well as discussing the key topics, they will also provide further context to some of the opportunities and challenges raised by the panel during the LISW event.
A live Q&A will take place during the webinar, giving you the opportunity to pose your questions to Thomas and Peter.
Register now