Supporting safe, secure and thriving oceans
With 90% of global trade carried by sea, the maritime sector serves as a critical link in many global supply chains. By leveraging the power of marine geospatial data, the UKHO is supporting shared environmental initiatives to help decarbonise the industry.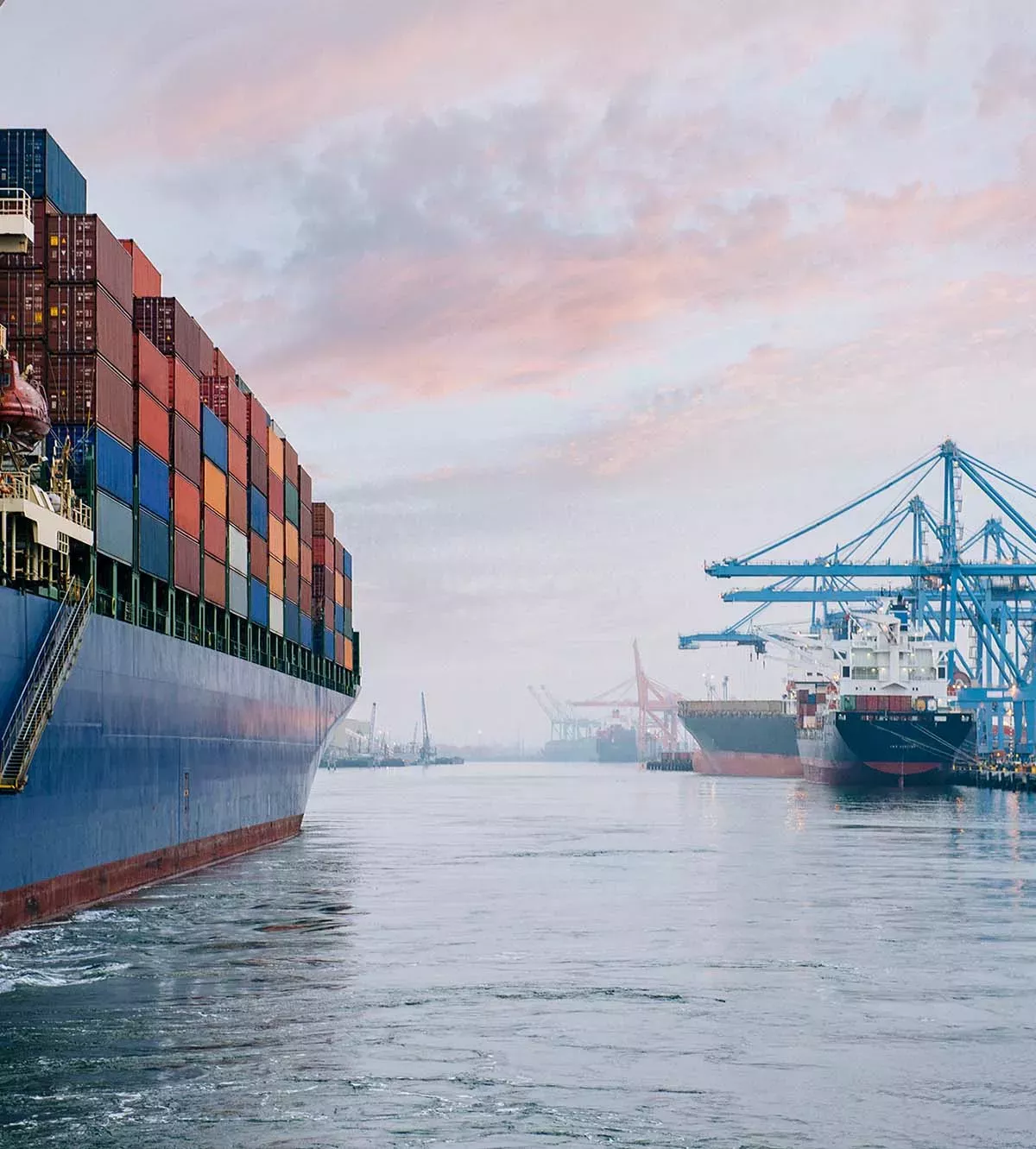 Decarbonising shipping involves reducing the carbon footprint of vessels by transitioning away from fossil fuels and embracing cleaner and more sustainable energy sources. This is a complex challenge, as ships require considerable energy to move goods across long distances.
However, the urgency of climate change and the growing need for sustainable transport means that the industry is rapidly developing and implementing new solutions, such as alternative fuels, innovative vessel designs, and digital technologies. The transition to sustainable shipping will require collaboration between governments, shipping companies, technology providers, and other stakeholders to ensure that we can continue to trade globally while minimising the impact on the environment.
As the industry looks at new solutions to help solve these challenges, high-quality marine geospatial data – particularly navigational data – is taking on a new and exciting role.
How can marine geospatial data support decarbonisation efforts?
Body
Marine geospatial data is significant because it can provide owners and mariners with an authoritative view of the world around them. Previously this view has been mainly focused on hazards, depths and other issues associated with navigating in the marine environment.
Today, that same information can be used to ensure Just-in-Time arrivals, underpin the safety of green shipping corridors, and support voyage optimisation, turning the view of the world around a vessel into an actionable foundation for better decision-making.
The potential impact of these initiatives is significant: Just-in-Time arrivals, which would be partly powered by navigational data in a more connected marine data ecosystem , could unlock an 11% fuel and emissions saving for shipping in the near term, according to the International Maritime Organization (IMO).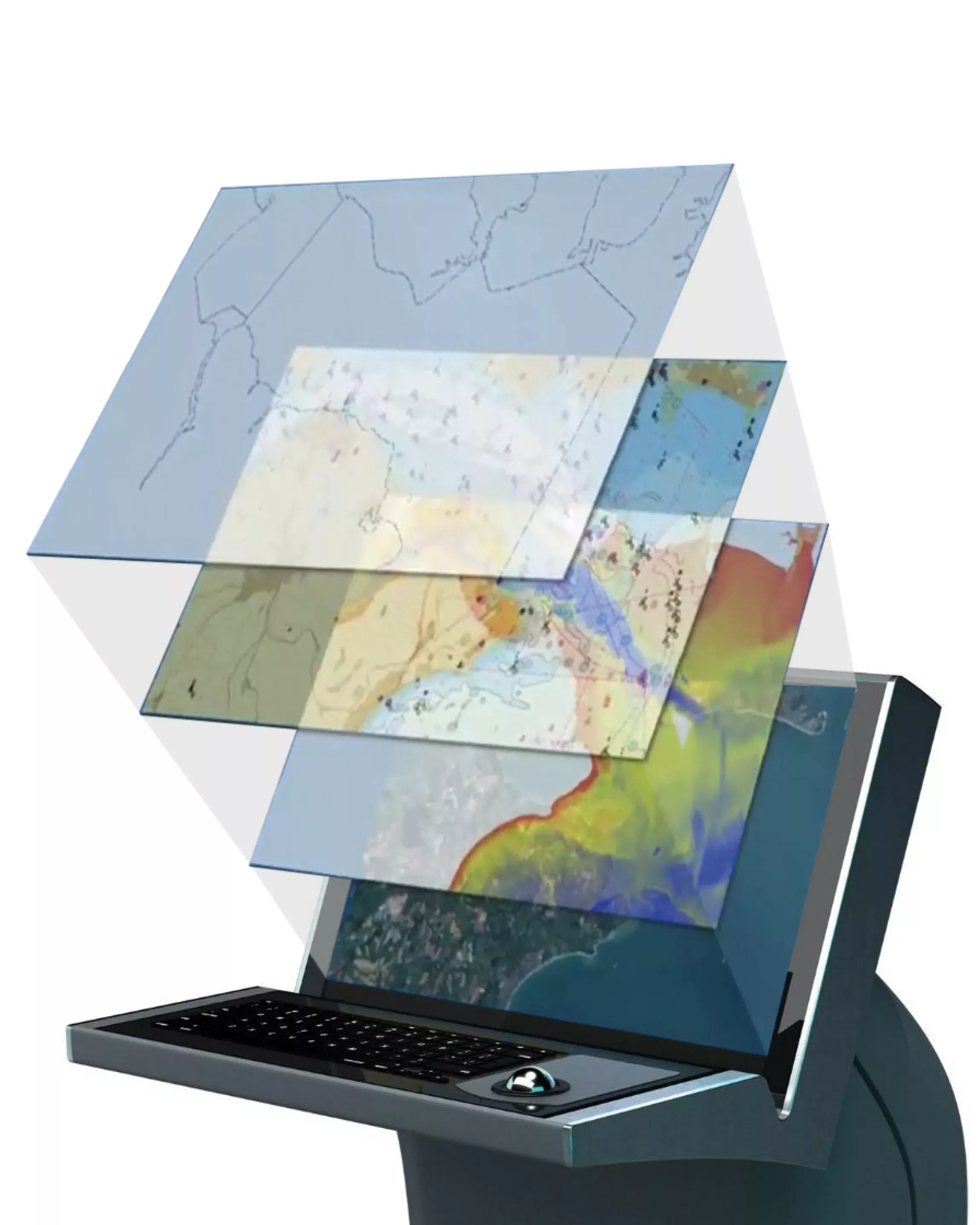 Harnessing the next generation of navigation solutions
The next generation of marine navigation technologies and solutions, including S-100 data standards, can play a significant role in reducing shipping's carbon impact in the long term, and could also generate near-term carbon savings by unlocking significant operational efficiencies.
The UKHO has a number of workstreams focused on unlocking the power of marine geospatial data to support maritime decarbonisation. We are supporting the UK government's work on the concept of green shipping corridors, advancing the development of just-in-time arrivals via multilateral industry coalitions, and are working on the ground-breaking Blue Visby project.
In line with the IMO's ambitions to reduce annual greenhouse gas emissions by 50% by 2050, the shipping industry is exploring new ways to overcome inefficiencies and optimise voyages.
Find out more about how 'Just-in-Time' arrivals and voyage optimisation can help to reduce fuel consumption and emissions, in support of industry-wide decarbonisation efforts.
The UKHO is supporting a range of initiatives to support voyage optimisation, promote a more sustainable maritime industry, and help achieve our shared decarbonisation goals for global shipping.
Find out more about these initiatives and how we are collaborating across the industry.
A green shipping corridor is a route between two or more ports where zero-emission shipping solutions are demonstrated and reported. This is achieved through the advancement of technological, commercial, or regulatory initiatives along the route.
Find out more about how green shipping corridors can be key to supporting decarbonisation of the shipping industry.
Our sustainability commitment
Reduction of our environmental impact, and our support in developing a more sustainable marine industry, is of central importance to the UKHO, in 2021, we set the commitment to be Carbon Neutral by 2026, we have now increased this commitment with the target of Net Zero by 2050.
The changing maritime landscape
The maritime industry is seeing rapid changes, driven by a more efficient, decarbonised approach to global shipping. We are contributing to the next generation of navigation solutions, meeting the industry's evolving needs through innovation and working together.
Read more about how we are supporting mariners now and in the future
Unlocking the power of digital navigation solutions
Our digital navigation solutions, including the ADMIRALTY Vector Chart Service (AVCS), are equipping mariners with powerful decision-making tools that will enhance safety and navigation at sea.
S-100 trial data sets
In support of the development, testing and use of future S-100 products and services, we've created a range of S-100 trial data sets that are free to download.