Supporting decarbonisation initiatives
Learn more about the initiatives the UK Hydrographic Office is involved with to support voyage optimisation, promote a more sustainable maritime industry, and help achieve our shared decarbonisation goals for global shipping.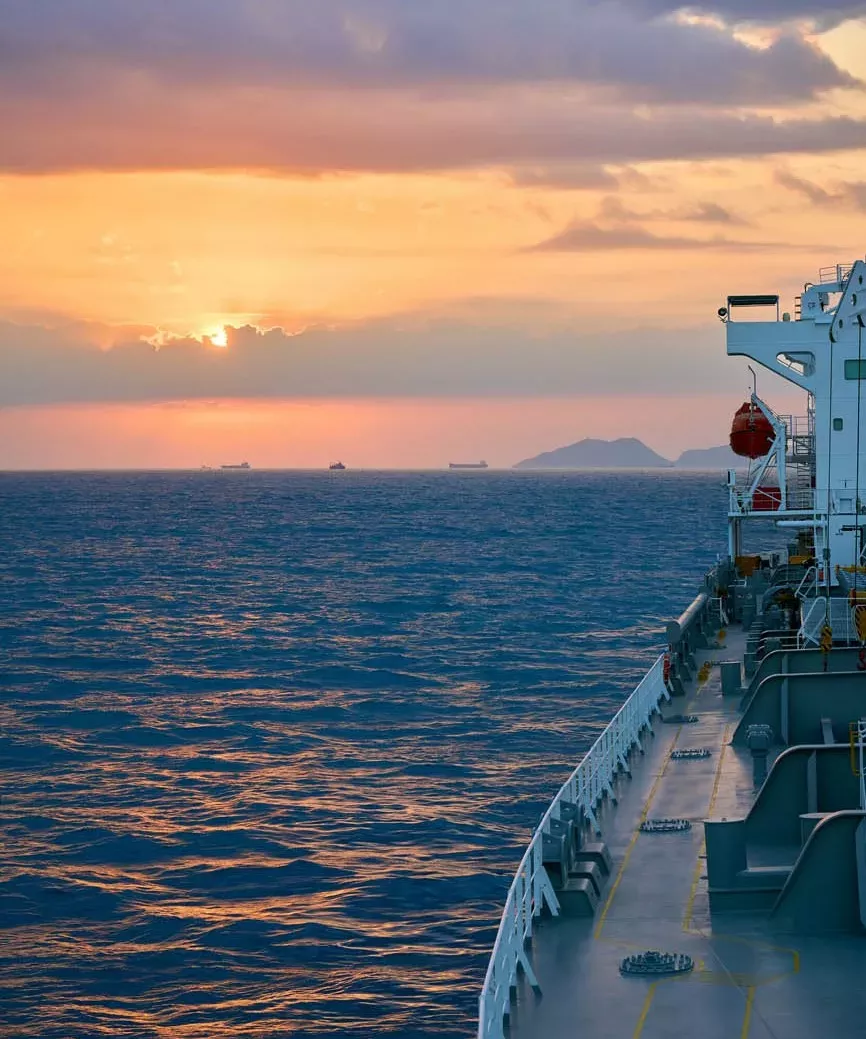 Global Maritime Forum
The Global Maritime Forum (GMF) is an international not-for-profit organisation committed to shaping the future of global seaborne trade to increase sustainable long-term economic development and human wellbeing.
The forum brings together leaders from all parts of the maritime industry, from regulators and policy makers to intergovernmental institutions and academia, in order to address the most important issues that the industry is facing.
As a knowledge partner on the GMF Short-Term Actions Taskforce, the UKHO offers its hydrographic expertise to contribute to key research and insight pieces that will help unlock the potential of operational efficiencies and the fuel economies that come with it.
Blue Visby Consortium
Body
The Blue Visby Consortium is made up of leading companies and organisations, collaborating to refine and test the Blue Visby Solution.
The Blue Visby Solution (BVS) seeks to address the issue of 'Sail Fast Then Wait' by introducing a queuing system for ships bound to the same destination port by synchronising and optimising the ocean passages of a group of vessels, allocating optimised arrival times, and ensuring an arrival frequency at which the port can handle.
As part of the consortium, the UKHO has contributed to the Blue Visby Solution by concepting the Blue Visby 'Blue Box' – a feature determining the start and end point of a BVS optimisation. By offering our marine geospatial data and expertise, we helped to develop a proof-of-concept methodology to understand how these 'Blue Boxes' could be identified and charted. This would enable a vessel to approach a port from any direction, rather than specifically having to plan a route through a specified 'Blue Box', reducing risk to crew and vessels.
Using our ports database, coastline data and information we hold on anchorages, we were able to create a 14 nautical mile 'arc' that vessels will pass over at the end of a voyage, minimising navigational impact and maximising optimisation potential. From this proof-of-concept, we are continuing to work with Blue Visby to take the next step and establish how these arcs can be drawn and displayed on navigational products and back-of-bridge software applications.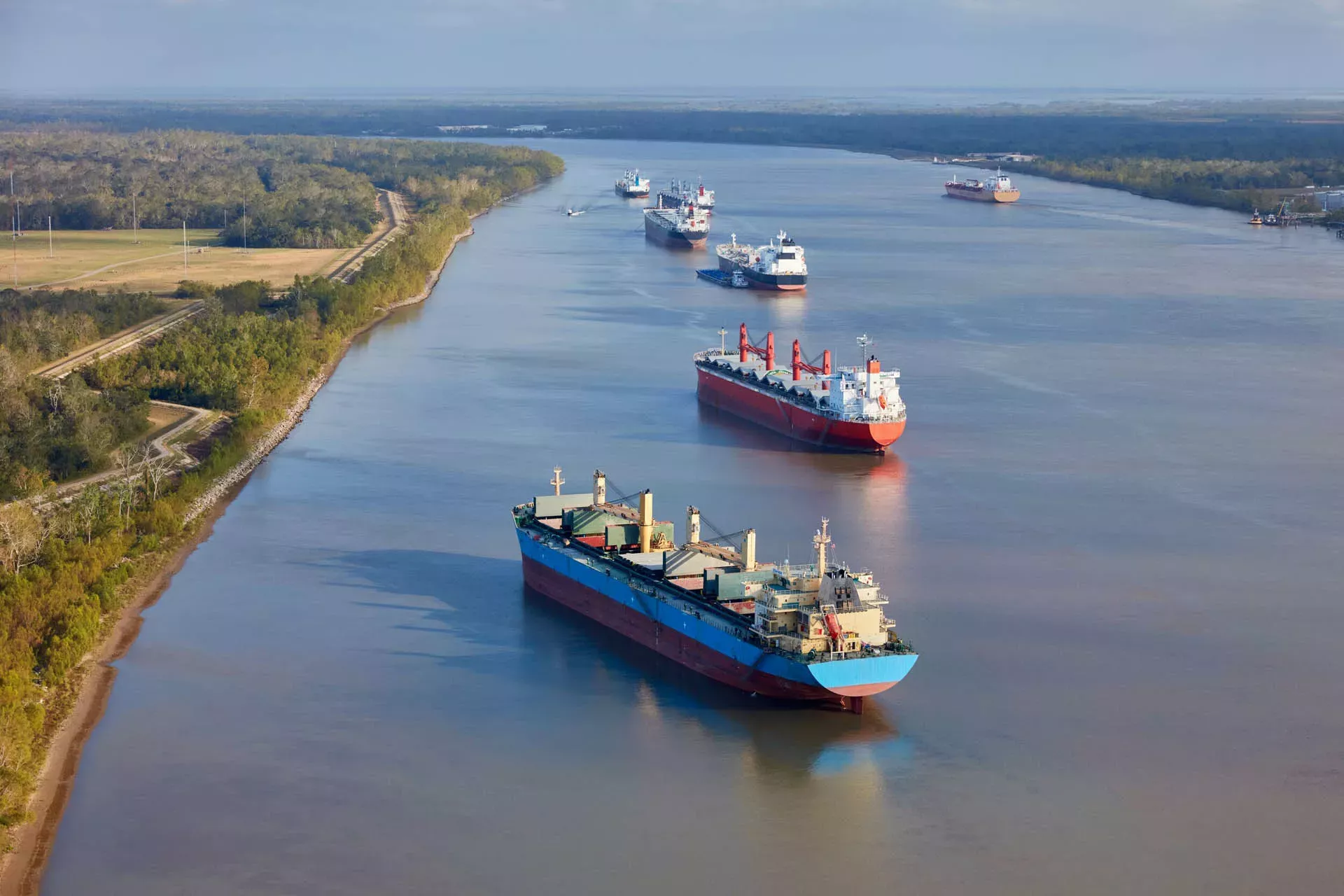 Smart Maritime Network
The Smart Maritime Network provides a platform to share data and improve collaboration among stakeholders in the maritime and transport logistics sectors. This is achieved through the sharing of key industry news, interviews, white papers, presentations, and conferences to share knowledge on maritime innovation in the sector.
As part of this, the Smart Maritime Council attend regular meetings to bring together representatives from a range of companies to build mutually beneficial partnerships and discuss issues related to compatibility, standardisation and harmonisation.
The UKHO has joined the Smart Maritime Network as a Smart Maritime Council Member. Through this, UKHO representatives regularly meet with other industry stakeholders within the network to offer expertise on hydrography, maritime navigation, and data sharing to help achieve the network's shared goals.
Our sustainability commitment
Reduction of our environmental impact, and our support in developing a more sustainable marine industry, is of central importance to the UKHO, in 2021, we set the commitment to be Carbon Neutral by 2026, we have now increased this commitment with the target of Net Zero by 2050.
The changing maritime landscape
The maritime industry is seeing rapid changes, driven by a more efficient, decarbonised approach to global shipping. We are contributing to the next generation of navigation solutions, meeting the industry's evolving needs through innovation and working together.
Read more about how we are supporting sustainability