Supporting national and international safety
Our role and partnership with defence helps support operations that promote peace on a global scale. We also represent the UK government worldwide as experts and advisors on seabed mapping, marine navigation and marine geospatial data. Our widespread support helps others to build an understanding of the marine environment, enabling the protection of the world's oceans and improving Safety of Life at Sea (SOLAS).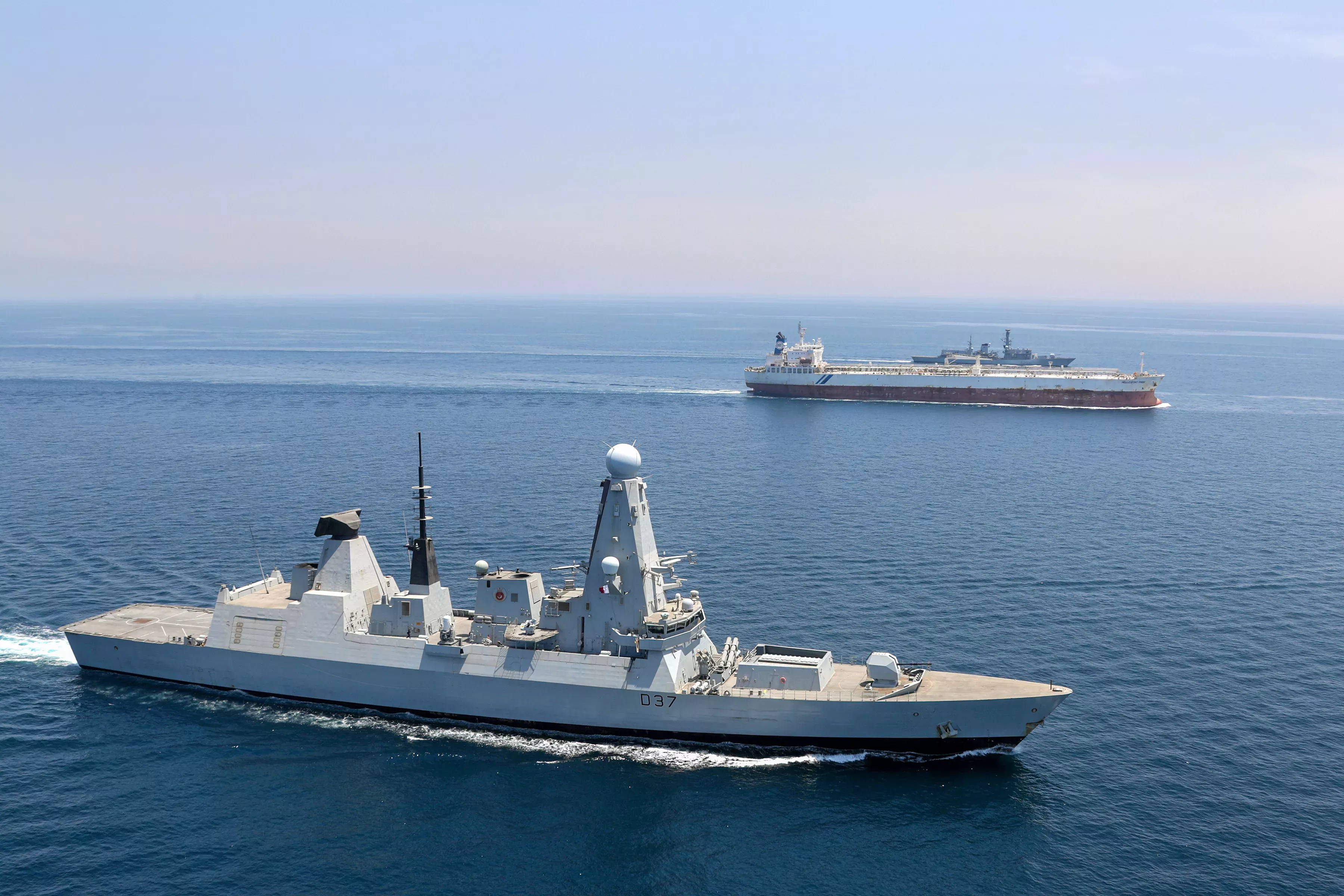 Military ENC for the Carrier-Strike Group (CSG)
The Royal Navy (RN) relies upon our navigational and operational products and services, to conduct its exercises and operations safely and effectively. As part of our support to the RN, we are the lead hydrographic partner for the United Kingdom's Carrier Strike Group (UKCSG).
The UKCSG is a joint and combined capability, blending sea, air and land elements from across the UK Armed Forces, as well as capabilities and personnel from international partners. Deployed globally the UKCSG protects the nation's security and economic interests, whilst also extending the hand of friendship, and building the relationships that are crucial to diplomatic affairs.
Body
On its inaugural recent operational deployment to the Far East, 'Operation FORTIS', the UKCSG collaborated with over 20 partner nations, joining force elements from other Navies. The UKCSG is now capable of providing a significant maritime contribution to NATO (North Atlantic Treaty Organization), if required.
The deployment covered 26,000 nautical miles, from the North Atlantic through the Mediterranean and Indo-Pacific, visiting more than 40 countries and conducting numerous bilateral and multi-lateral exercises. Sections of these waters are in geographically active, highly contested and geo politically sensitive regions of the world.
Planning for Operation FORTIS identified the scale of charting in certain areas was inadequate to support UKCSG freedom of manoeuvre. Our specialist teams developed bespoke military Electronic Navigational Charts (ENC), blending existing geospatial information with defence data to support the requirement for both surface and dived navigation.
The production of Military ENCs ran alongside our existing submarine ENC product. Further Requests for Information (RFI) called for other bespoke products and services to support the deployment, leveraging the skills and resources of our Ocean Environment and Littoral teams, amongst others. Our experts on the Law of the Sea also played a critical role in briefing the CSG on UK's recognised position on International Maritime Boundaries as well as other nations' claims, supporting Freedom of Navigation Operations (FONOPs), providing the data and information necessary to avoid unintended consequences.